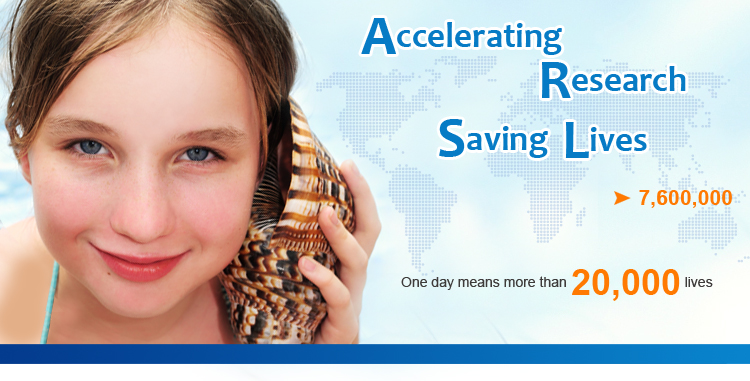 Your Innovation Partner in Drug Discovery
GenScript USA Inc., founded in 2002, is a biotech company and contract research organization (CRO) currently hosting over 600 employees. Built on our assembly-line mode, one-stop solution, continuous improvement, and stringent IP protection, GenScript provides a comprehensive portfolio of services that include Bio-Reagent, Bio-Assay, Lead Optimization, and Antibody Drug Development which can be effectively integrated into your value chain and your operations. GenScript routinely works with pharmaceutical and biotechnological companies and academic institutions of all sizes, advancing their research efficiency and core competitiveness and ultimately improving their research productivity against diseases that impede the health and daily lives of the world population. GenScript is headquartered in Piscataway, one of the many towns that form New Jersey's medicine belt.
GenScript's Mission Is to Accelerate the Discovery and Development of Medicines and Therapies
According to the World Health Organization (WHO), cancer accounted for 7.6 million (13%) of the total 58 million deaths in 2005, more than 20,000 lives daily. The worldwide cancer toll is projected to continue rising, with an estimated 9 million deaths in 2015 and 11.4 million in 2030. Other diseases, such as malaria, tuberculosis, and HIV/AIDS account for even more.
Innumerable scientists have devoted their talents to the discovery and development of cancer medicines and therapies. However, up to half of their time is spent on making biological reagents that primarily involve routine and time-consuming lab processes. GenScript is committed to recovering this lost resource to help focus on the discovery and development of medicines and therapies. GenScript's
service philosophy is based on the fact that every moment adds up. If a fully effective drug or therapy for just one major disease, such as cancer, is discovered even one day earlier by using our service, more than 20,000 lives will be saved. As a more immediate measure, GenScript also donates a percentage of its revenue to the American Cancer Society.
The Philosophy Behind GenScript's Efficiency
Over the past five years, GenScript has developed a highly efficient service philosophy: One stop for gene, peptide, protein, and antibody services. These four areas, are each essential to modern molecular biological research, the driving impetus of modern drug discovery. GenScript's one-stop service package eliminates the need to search for and coordinate multiple vendors, maximizes innovation and insight, and reduces waste. GenScript's efficiency and dedication to quality have helped establish strong partnerships with customers in over 60 countries. Many top pharmaceutical companies are our customers. In order to better serve its customers, GenScript has recently established a strategic partnership with VWR, a world-leading distributor and supplier of custom solutions. GenScript has been included on VWR BioSciences's list of partners in both proteomics and genomics. GenScript is the only company so honored by VWR Biosciences to provide the full gamut of early discovery biology services.

Powered by Innovation
GenScript guarantees the quality of its products and services through multiple layers of management, including specified SOPs, stringent QC, and excellent post-sale services. Equally notable, GenScript continuously applies new technologies to keep its front-runner status in biological service industry:
Gene
Synthesis

GenScript uses its proprietary high fidelity DNA polymerase to ensure precision and minimize mutation rates, leading to our highly cost-effective service.

Peptide
Synthesis

GenScript incorporates microwave technology into its peptide synthesis system, contributing to our industry-leading success rate. We also offer the first and only instant online quotation system in the industry.

Protein
Production

Antibody
Production