Tumor Model Services
GenScript has validated a large panel of human cancer cell lines in subcutaneous xenograft models. We have extensive experiences in orthotopic tumor models in most organs and tumor metastasis models with in vivo bioluminescence imaging. To facilitate drug discovery on immuno-oncology, GenScript also provides syngeneic tumor models and humanized models that are well validated.
With capabilities in molecular biology, cell biology and pathology, GenScript offers the following services to facilitate your drug efficacy evaluation and proof-of-concept studies.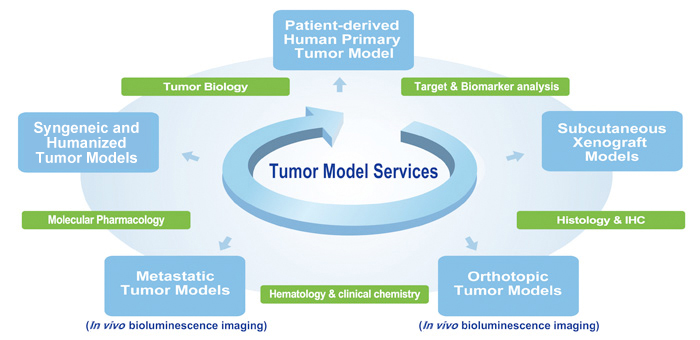 Quotation and Ordering
Please contact us mentioning "Discovery Biology", our customer service representatives are available 24 hours a day, Monday through Friday to assist you with Form preparation.