GJB6 cDNA ORF clone, Homo sapiens (human)
Gene Symbol
GJB6
Entrez Gene ID
10804
Full Name
gap junction protein, beta 6, 30kDa
Synonyms
CX30, DFNA3, DFNA3B, DFNB1B, ECTD2, ED2, EDH, HED, HED2
General protein information

Preferred Names

gap junction beta-6 protein

Names

gap junction beta-6 protein
connexin 30
connexin-30
gap junction protein, beta 6 (connexin 30)
ectodermal dysplasia 2, hidrotic (Clouston syndrome)

Gene Type
protein-coding
Organism
Homo sapiens (human)
Genome

13

13q12

Summary
Gap junctions allow the transport of ions and metabolites between the cytoplasm of adjacent cells. They are formed by two hemichannels, made up of six connexin proteins assembled in groups. Each connexin protein has four transmembrane segments, two extracellular loops, a cytoplasmic loop formed between the two inner transmembrane segments, and the N- and C-terminus both being in the cytoplasm. The specificity of the gap junction is determined by which connexin proteins comprise the hemichannel. In the past, connexin protein names were based on their molecular weight, however the new nomenclature uses sequential numbers based on which form (alpha or beta) of the gap junction is present. This gene encodes one of the connexin proteins. Mutations in this gene have been found in some forms of deafness and in some families with hidrotic ectodermal dysplasia. [provided by RefSeq, Jul 2008]. lac of sum
Disorder MIM:
Disorder Html:
Deafness, autosomal dominant 3B, 612643 (3); Ectodermal dysplasia,
The following GJB6 gene cDNA ORF clone sequences were retrieved from the NCBI Reference Sequence Database (RefSeq). These sequences represent the protein coding region of the GJB6 cDNA ORF which is encoded by the open reading frame (ORF) sequence. ORF sequences can be delivered in our standard vector, pcDNA3.1+/C-(K)DYK or the vector of your choice as an expression/transfection-ready ORF clone. Not the clone you want? Click here to find your clone.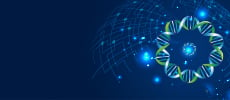 CloneID
OHu26102
Accession Version
NM_006783.4
Documents for ORF clone product in dufault vector
Sequence Information
ORF Nucleotide Sequence (Length: 786bp)
Protein sequence
SNP
Vector
pcDNA3.1+/C-(K)DYK or customized vector
User Manual
Clone information
Clone Map
MSDS
Tag on pcDNA3.1+/C-(K)DYK
C terminal DYKDDDDK tags
COA
ORF Insert Method
CloneEZ® Seamless cloning technology
Structure
linear
Update Date
15-MAR-2015
Organism
Homo sapiens (human)
Product
gap junction beta-6 protein
Comment
REVIEWED REFSEQ: This record has been curated by NCBI staff. The reference sequence was derived from DC337465.1, AK289592.1, BE181310.1 and BC038934.1. This sequence is a reference standard in the RefSeqGene project. On Jul 18, 2008 this sequence version replaced gi:158966715. Summary: Gap junctions allow the transport of ions and metabolites between the cytoplasm of adjacent cells. They are formed by two hemichannels, made up of six connexin proteins assembled in groups. Each connexin protein has four transmembrane segments, two extracellular loops, a cytoplasmic loop formed between the two inner transmembrane segments, and the N- and C-terminus both being in the cytoplasm. The specificity of the gap junction is determined by which connexin proteins comprise the hemichannel. In the past, connexin protein names were based on their molecular weight, however the new nomenclature uses sequential numbers based on which form (alpha or beta) of the gap junction is present. This gene encodes one of the connexin proteins. Mutations in this gene have been found in some forms of deafness and in some families with hidrotic ectodermal dysplasia. [provided by RefSeq, Jul 2008]. Transcript Variant: This variant (3) differs in the 5' UTR, compared to variant 1. All variants encode the same protein. Publication Note: This RefSeq record includes a subset of the publications that are available for this gene. Please see the Gene record to access additional publications. ##Evidence-Data-START## Transcript exon combination :: BC038934.1, AK289592.1 [ECO:0000332] RNAseq introns :: single sample supports all introns SAMEA2145743, SAMEA2145893 [ECO:0000348] ##Evidence-Data-END##
CloneID
OHu26102
Accession Version
NM_001110221.2
Documents for ORF clone product in dufault vector
Sequence Information
ORF Nucleotide Sequence (Length: 786bp)
Protein sequence
SNP
Vector
pcDNA3.1+/C-(K)DYK or customized vector
User Manual
Clone information
Clone Map
MSDS
Tag on pcDNA3.1+/C-(K)DYK
C terminal DYKDDDDK tags
COA
ORF Insert Method
CloneEZ® Seamless cloning technology
Structure
linear
Update Date
15-MAR-2015
Organism
Homo sapiens (human)
Product
gap junction beta-6 protein
Comment
REVIEWED REFSEQ: This record has been curated by NCBI staff. The reference sequence was derived from DN998505.1, BP227986.1, BC038934.1 and DB577868.1. On Jul 18, 2008 this sequence version replaced gi:158966716. Summary: Gap junctions allow the transport of ions and metabolites between the cytoplasm of adjacent cells. They are formed by two hemichannels, made up of six connexin proteins assembled in groups. Each connexin protein has four transmembrane segments, two extracellular loops, a cytoplasmic loop formed between the two inner transmembrane segments, and the N- and C-terminus both being in the cytoplasm. The specificity of the gap junction is determined by which connexin proteins comprise the hemichannel. In the past, connexin protein names were based on their molecular weight, however the new nomenclature uses sequential numbers based on which form (alpha or beta) of the gap junction is present. This gene encodes one of the connexin proteins. Mutations in this gene have been found in some forms of deafness and in some families with hidrotic ectodermal dysplasia. [provided by RefSeq, Jul 2008]. Transcript Variant: This variant (4) lacks two 5' UTR segments, compared to variant 1. All variants encode the same protein. Publication Note: This RefSeq record includes a subset of the publications that are available for this gene. Please see the Gene record to access additional publications. ##Evidence-Data-START## Transcript exon combination :: DA136206.1, BP227986.1 [ECO:0000332] RNAseq introns :: single sample supports all introns SAMEA2144120, SAMEA2144335 [ECO:0000348] ##Evidence-Data-END##
CloneID
OHu26102
Accession Version
NM_001110220.2
Documents for ORF clone product in dufault vector
Sequence Information
ORF Nucleotide Sequence (Length: 786bp)
Protein sequence
SNP
Vector
pcDNA3.1+/C-(K)DYK or customized vector
User Manual
Clone information
Clone Map
MSDS
Tag on pcDNA3.1+/C-(K)DYK
C terminal DYKDDDDK tags
COA
ORF Insert Method
CloneEZ® Seamless cloning technology
Structure
linear
Update Date
15-MAR-2015
Organism
Homo sapiens (human)
Product
gap junction beta-6 protein
Comment
REVIEWED REFSEQ: This record has been curated by NCBI staff. The reference sequence was derived from DN998505.1, BP227986.1, AY789475.1, BC038934.1 and DB577868.1. On Jul 18, 2008 this sequence version replaced gi:158966713. Summary: Gap junctions allow the transport of ions and metabolites between the cytoplasm of adjacent cells. They are formed by two hemichannels, made up of six connexin proteins assembled in groups. Each connexin protein has four transmembrane segments, two extracellular loops, a cytoplasmic loop formed between the two inner transmembrane segments, and the N- and C-terminus both being in the cytoplasm. The specificity of the gap junction is determined by which connexin proteins comprise the hemichannel. In the past, connexin protein names were based on their molecular weight, however the new nomenclature uses sequential numbers based on which form (alpha or beta) of the gap junction is present. This gene encodes one of the connexin proteins. Mutations in this gene have been found in some forms of deafness and in some families with hidrotic ectodermal dysplasia. [provided by RefSeq, Jul 2008]. Transcript Variant: This variant (2) lacks a segment in the 5' UTR, compared to variant 1. All variants encode the same protein. Publication Note: This RefSeq record includes a subset of the publications that are available for this gene. Please see the Gene record to access additional publications. ##Evidence-Data-START## Transcript exon combination :: BX441414.2, CV575718.1 [ECO:0000332] RNAseq introns :: single sample supports all introns SAMEA2147596 [ECO:0000348] ##Evidence-Data-END##
CloneID
OHu26102
Accession Version
NM_001110219.2
Documents for ORF clone product in dufault vector
Sequence Information
ORF Nucleotide Sequence (Length: 786bp)
Protein sequence
SNP
Vector
pcDNA3.1+/C-(K)DYK or customized vector
User Manual
Clone information
Clone Map
MSDS
Tag on pcDNA3.1+/C-(K)DYK
C terminal DYKDDDDK tags
COA
ORF Insert Method
CloneEZ® Seamless cloning technology
Structure
linear
Update Date
15-MAR-2015
Organism
Homo sapiens (human)
Product
gap junction beta-6 protein
Comment
REVIEWED REFSEQ: This record has been curated by NCBI staff. The reference sequence was derived from DN998505.1, BP227986.1, AK075247.1, CF453597.1 and BC038934.1. On Jul 18, 2008 this sequence version replaced gi:159032019. Summary: Gap junctions allow the transport of ions and metabolites between the cytoplasm of adjacent cells. They are formed by two hemichannels, made up of six connexin proteins assembled in groups. Each connexin protein has four transmembrane segments, two extracellular loops, a cytoplasmic loop formed between the two inner transmembrane segments, and the N- and C-terminus both being in the cytoplasm. The specificity of the gap junction is determined by which connexin proteins comprise the hemichannel. In the past, connexin protein names were based on their molecular weight, however the new nomenclature uses sequential numbers based on which form (alpha or beta) of the gap junction is present. This gene encodes one of the connexin proteins. Mutations in this gene have been found in some forms of deafness and in some families with hidrotic ectodermal dysplasia. [provided by RefSeq, Jul 2008]. Transcript Variant: This variant (1) represents the longest transcript. All variants encode the same protein. Publication Note: This RefSeq record includes a subset of the publications that are available for this gene. Please see the Gene record to access additional publications. ##Evidence-Data-START## Transcript exon combination :: DN998505.1, AK075247.1 [ECO:0000332] RNAseq introns :: single sample supports all introns SAMEA2147596 [ECO:0000348] ##Evidence-Data-END##