TPP1 cDNA ORF clone, Homo sapiens (human)
Gene Symbol
TPP1
Entrez Gene ID
1200
Full Name
tripeptidyl peptidase I
Synonyms
CLN2, GIG1, LPIC, SCAR7, TPP-1
General protein information

Preferred Names

tripeptidyl-peptidase 1

Names

tripeptidyl-peptidase 1
tripeptidyl aminopeptidase
growth-inhibiting protein 1
cell growth-inhibiting gene 1 protein
lysosomal pepstatin insensitive protease

NP_000382.3

Gene Type
protein-coding
Organism
Homo sapiens (human)
Genome

11

11p15

Summary
This gene encodes a member of the sedolisin family of serine proteases. The protease functions in the lysosome to cleave N-terminal tripeptides from substrates, and has weaker endopeptidase activity. It is synthesized as a catalytically-inactive enzyme which is activated and auto-proteolyzed upon acidification. Mutations in this gene result in late-infantile neuronal ceroid lipofuscinosis, which is associated with the failure to degrade specific neuropeptides and a subunit of ATP synthase in the lysosome. [provided by RefSeq, Jul 2008]. lac of sum
Disorder MIM:
Disorder Html:
Ceroid-lipofuscinosis, neuronal 2, classic late infantile, 204500
The following TPP1 gene cDNA ORF clone sequences were retrieved from the NCBI Reference Sequence Database (RefSeq). These sequences represent the protein coding region of the TPP1 cDNA ORF which is encoded by the open reading frame (ORF) sequence. ORF sequences can be delivered in our standard vector, pcDNA3.1+/C-(K)DYK or the vector of your choice as an expression/transfection-ready ORF clone. Not the clone you want? Click here to find your clone.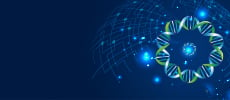 CloneID
OHu28414
Accession Version
NM_000391.3
Documents for ORF clone product in dufault vector
Sequence Information
ORF Nucleotide Sequence (Length: 1692bp)
Protein sequence
SNP
Vector
pcDNA3.1+/C-(K)DYK or customized vector
User Manual
Clone information
Clone Map
MSDS
Tag on pcDNA3.1+/C-(K)DYK
C terminal DYKDDDDK tags
ORF Insert Method
CloneEZ® Seamless cloning technology
Structure
linear
Update Date
15-MAR-2015
Organism
Homo sapiens (human)
Product
tripeptidyl-peptidase 1 preproprotein
Comment
REVIEWED REFSEQ: This record has been curated by NCBI staff. The reference sequence was derived from BP287220.1, BP279860.1, BC014863.1, AC091564.12 and AI023962.1. This sequence is a reference standard in the RefSeqGene project. On Dec 1, 2006 this sequence version replaced gi:5597012. Summary: This gene encodes a member of the sedolisin family of serine proteases. The protease functions in the lysosome to cleave N-terminal tripeptides from substrates, and has weaker endopeptidase activity. It is synthesized as a catalytically-inactive enzyme which is activated and auto-proteolyzed upon acidification. Mutations in this gene result in late-infantile neuronal ceroid lipofuscinosis, which is associated with the failure to degrade specific neuropeptides and a subunit of ATP synthase in the lysosome. [provided by RefSeq, Jul 2008]. Publication Note: This RefSeq record includes a subset of the publications that are available for this gene. Please see the Gene record to access additional publications. ##RefSeq-Attributes-START## CDS uses downstream in-frame AUG :: downstream AUG is associated with N-terminal localization signal (PMID:11054422) ##RefSeq-Attributes-END## ##Evidence-Data-START## Transcript exon combination :: AF017456.1, BC014863.1 [ECO:0000332] RNAseq introns :: mixed/partial sample support SAMEA1965299, SAMEA1966682 [ECO:0000350] ##Evidence-Data-END## COMPLETENESS: full length.