MAGEC3 cDNA ORF clone, Homo sapiens (human)
Gene Symbol
MAGEC3
Entrez Gene ID
139081
Full Name
melanoma antigen family C3
Synonyms
CT7.2, HCA2, MAGE-C3, MAGEC4
General protein information

Preferred Names

melanoma-associated antigen C3

Names

melanoma-associated antigen C3
MAGE-C3 antigen
cancer/testis antigen 7.2
cancer/testis antigen family 7, member 2
MAGE family testis and tumor-specific protein
hepatocellular carcinoma-associated antigen 2
hepatocellular carcinoma-associated protein HCA2

Gene Type
protein-coding
Organism
Homo sapiens (human)
Genome

X

Xq27.2

Summary
This gene is a member of the MAGEC gene family. The members of this family are not expressed in normal tissues, except for testis, and are expressed in tumors of various histological types. The MAGEC genes are clustered on chromosome Xq26-q27. Two transcript variants encoding distinct isoforms have been found for this gene. [provided by RefSeq, Jul 2008]. lac of sum
Disorder MIM:
Disorder Html:
The following MAGEC3 gene cDNA ORF clone sequences were retrieved from the NCBI Reference Sequence Database (RefSeq). These sequences represent the protein coding region of the MAGEC3 cDNA ORF which is encoded by the open reading frame (ORF) sequence. ORF sequences can be delivered in our standard vector, pcDNA3.1+/C-(K)DYK or the vector of your choice as an expression/transfection-ready ORF clone. Not the clone you want? Click here to find your clone.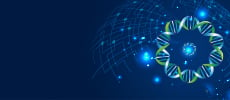 CloneID
OHu19362
Accession Version
NM_138702.1
Documents for ORF clone product in dufault vector
Sequence Information
ORF Nucleotide Sequence (Length: 1932bp)
Protein sequence
SNP
Vector
pcDNA3.1+/C-(K)DYK or customized vector
User Manual
Clone information
Clone Map
MSDS
Tag on pcDNA3.1+/C-(K)DYK
C terminal DYKDDDDK tags
ORF Insert Method
CloneEZ® Seamless cloning technology
Structure
linear
Update Date
08-FEB-2015
Organism
Homo sapiens (human)
Product
melanoma-associated antigen C3 isoform 1
Comment
REVIEWED REFSEQ: This record has been curated by NCBI staff. The reference sequence was derived from AF490508.1. This sequence is a reference standard in the RefSeqGene project. Summary: This gene is a member of the MAGEC gene family. The members of this family are not expressed in normal tissues, except for testis, and are expressed in tumors of various histological types. The MAGEC genes are clustered on chromosome Xq26-q27. Two transcript variants encoding distinct isoforms have been found for this gene. [provided by RefSeq, Jul 2008]. Transcript Variant: This variant (1) is the longer transcript and encodes the longer isoform (1). ##Evidence-Data-START## Transcript exon combination :: AF490508.1 [ECO:0000332] ##Evidence-Data-END##
CloneID
OHu29599
Accession Version
XM_011531266.1
Documents for ORF clone product in dufault vector
Sequence Information
ORF Nucleotide Sequence (Length: 1041bp)
Protein sequence
SNP
Vector
pcDNA3.1+/C-(K)DYK or customized vector
User Manual
Clone information
Clone Map
MSDS
Tag on pcDNA3.1+/C-(K)DYK
C terminal DYKDDDDK tags
ORF Insert Method
CloneEZ® Seamless cloning technology
Structure
linear
Update Date
12-MAR-2015
Organism
Homo sapiens (human)
Product
melanoma-associated antigen C3 isoform X1
Comment
MODEL REFSEQ: This record is predicted by automated computational analysis. This record is derived from a genomic sequence (NT_011786.17) annotated using gene prediction method: Gnomon. Also see: Documentation of NCBI's Annotation Process ##Genome-Annotation-Data-START## Annotation Provider :: NCBI Annotation Status :: Full annotation Annotation Version :: Homo sapiens Annotation Release 107 Annotation Pipeline :: NCBI eukaryotic genome annotation pipeline Annotation Software Version :: 6.2 Annotation Method :: Best-placed RefSeq; Gnomon Features Annotated :: Gene; mRNA; CDS; ncRNA ##Genome-Annotation-Data-END##
CloneID
OHu29599
Accession Version
XM_011531267.1
Documents for ORF clone product in dufault vector
Sequence Information
ORF Nucleotide Sequence (Length: 1041bp)
Protein sequence
SNP
Vector
pcDNA3.1+/C-(K)DYK or customized vector
User Manual
Clone information
Clone Map
MSDS
Tag on pcDNA3.1+/C-(K)DYK
C terminal DYKDDDDK tags
ORF Insert Method
CloneEZ® Seamless cloning technology
Structure
linear
Update Date
12-MAR-2015
Organism
Homo sapiens (human)
Product
melanoma-associated antigen C3 isoform X1
Comment
MODEL REFSEQ: This record is predicted by automated computational analysis. This record is derived from a genomic sequence (NT_011786.17) annotated using gene prediction method: Gnomon, supported by mRNA evidence. Also see: Documentation of NCBI's Annotation Process ##Genome-Annotation-Data-START## Annotation Provider :: NCBI Annotation Status :: Full annotation Annotation Version :: Homo sapiens Annotation Release 107 Annotation Pipeline :: NCBI eukaryotic genome annotation pipeline Annotation Software Version :: 6.2 Annotation Method :: Best-placed RefSeq; Gnomon Features Annotated :: Gene; mRNA; CDS; ncRNA ##Genome-Annotation-Data-END##
CloneID
OHu29599
Accession Version
NM_177456.2
Documents for ORF clone product in dufault vector
Sequence Information
ORF Nucleotide Sequence (Length: 1041bp)
Protein sequence
SNP
Vector
pcDNA3.1+/C-(K)DYK or customized vector
User Manual
Clone information
Clone Map
MSDS
Tag on pcDNA3.1+/C-(K)DYK
C terminal DYKDDDDK tags
ORF Insert Method
CloneEZ® Seamless cloning technology
Structure
linear
Update Date
15-MAR-2015
Organism
Homo sapiens (human)
Product
melanoma-associated antigen C3 isoform 2
Comment
REVIEWED REFSEQ: This record has been curated by NCBI staff. The reference sequence was derived from AL022152.1. On Feb 2, 2005 this sequence version replaced gi:29294654. Summary: This gene is a member of the MAGEC gene family. The members of this family are not expressed in normal tissues, except for testis, and are expressed in tumors of various histological types. The MAGEC genes are clustered on chromosome Xq26-q27. Two transcript variants encoding distinct isoforms have been found for this gene. [provided by RefSeq, Jul 2008]. Transcript Variant: This variant (2) has several alternate splice sites, as compared to variant 1. It encodes the shorter isoform (2), which has different N- and C-termini, as compared to isoform 1. ##Evidence-Data-START## Transcript exon combination :: BM547686.1 [ECO:0000332] RNAseq introns :: mixed/partial sample support SAMEA1968968, SAMEA2142680 [ECO:0000350] ##Evidence-Data-END##