ALDOB cDNA ORF clone, Homo sapiens (human)
Gene Symbol
ALDOB
Entrez Gene ID
229
Full Name
aldolase B, fructose-bisphosphate
Synonyms
ALDB, ALDO2
General protein information

Gene Type
protein-coding
Organism
Homo sapiens (human)
Genome

9

9q21.3-q22.2

Summary
Fructose-1,6-bisphosphate aldolase (EC 4.1.2.13) is a tetrameric glycolytic enzyme that catalyzes the reversible conversion of fructose-1,6-bisphosphate to glyceraldehyde 3-phosphate and dihydroxyacetone phosphate. Vertebrates have 3 aldolase isozymes which are distinguished by their electrophoretic and catalytic properties. Differences indicate that aldolases A, B, and C are distinct proteins, the products of a family of related 'housekeeping' genes exhibiting developmentally regulated expression of the different isozymes. The developing embryo produces aldolase A, which is produced in even greater amounts in adult muscle where it can be as much as 5% of total cellular protein. In adult liver, kidney and intestine, aldolase A expression is repressed and aldolase B is produced. In brain and other nervous tissue, aldolase A and C are expressed about equally. There is a high degree of homology between aldolase A and C. Defects in ALDOB cause hereditary fructose intolerance. [provided by RefSeq, Dec 2008]. lac of sum
Disorder MIM:
Disorder Html:
Fructose intolerance, 229600 (3)
The following ALDOB gene cDNA ORF clone sequences were retrieved from the NCBI Reference Sequence Database (RefSeq). These sequences represent the protein coding region of the ALDOB cDNA ORF which is encoded by the open reading frame (ORF) sequence. ORF sequences can be delivered in our standard vector, pcDNA3.1+/C-(K)DYK or the vector of your choice as an expression/transfection-ready ORF clone. Not the clone you want? Click here to find your clone.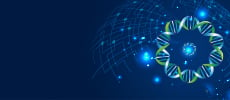 CloneID
OHu18947
Accession Version
NM_000035.3
Documents for ORF clone product in dufault vector
Sequence Information
ORF Nucleotide Sequence (Length: 1095bp)
Protein sequence
SNP
Vector
pcDNA3.1+/C-(K)DYK or customized vector
User Manual
Clone information
Clone Map
MSDS
Tag on pcDNA3.1+/C-(K)DYK
C terminal DYKDDDDK tags
ORF Insert Method
CloneEZ® Seamless cloning technology
Structure
linear
Update Date
15-MAR-2015
Organism
Homo sapiens (human)
Product
fructose-bisphosphate aldolase B
Comment
REVIEWED REFSEQ: This record has been curated by NCBI staff. The reference sequence was derived from X02747.1, AL353621.19 and AW242415.1. This sequence is a reference standard in the RefSeqGene project. On Dec 19, 2008 this sequence version replaced gi:40354204. Summary: Fructose-1,6-bisphosphate aldolase (EC 4.1.2.13) is a tetrameric glycolytic enzyme that catalyzes the reversible conversion of fructose-1,6-bisphosphate to glyceraldehyde 3-phosphate and dihydroxyacetone phosphate. Vertebrates have 3 aldolase isozymes which are distinguished by their electrophoretic and catalytic properties. Differences indicate that aldolases A, B, and C are distinct proteins, the products of a family of related 'housekeeping' genes exhibiting developmentally regulated expression of the different isozymes. The developing embryo produces aldolase A, which is produced in even greater amounts in adult muscle where it can be as much as 5% of total cellular protein. In adult liver, kidney and intestine, aldolase A expression is repressed and aldolase B is produced. In brain and other nervous tissue, aldolase A and C are expressed about equally. There is a high degree of homology between aldolase A and C. Defects in ALDOB cause hereditary fructose intolerance. [provided by RefSeq, Dec 2008]. Publication Note: This RefSeq record includes a subset of the publications that are available for this gene. Please see the Gene record to access additional publications. ##Evidence-Data-START## Transcript exon combination :: X02747.1, X01098.1 [ECO:0000332] RNAseq introns :: single sample supports all introns SAMEA1970526, SAMEA2144835 [ECO:0000348] ##Evidence-Data-END## COMPLETENESS: full length.