GSC2 cDNA ORF clone, Homo sapiens (human)
Gene Symbol
GSC2
Entrez Gene ID
2928
Full Name
goosecoid homeobox 2
Synonyms
GSCL
General protein information

Preferred Names

homeobox protein goosecoid-2

Names

homeobox protein goosecoid-2
GSC-2
GSC-L

Gene Type
protein-coding
Organism
Homo sapiens (human)
Genome

22

22q11.21

Summary
Goosecoidlike (GSCL), a homeodomain-containing gene, resides in the critical region for VCFS/DGS on 22q11. Velocardiofacial syndrome (VCFS) is a developmental disorder characterized by conotruncal heart defects, craniofacial anomalies, and learning disabilities. VCFS is phenotypically related to DiGeorge syndrome (DGS) and both syndromes are associated with hemizygous 22q11 deletions. Because many of the tissues and structures affected in VCFS/DGS derive from the pharyngeal arches of the developing embryo, it is believed that haploinsufficiency of a gene involved in embryonic development may be responsible for its etiology. The gene is expressed in a limited number of adult tissues, as well as in early human development. [provided by RefSeq, Jul 2008]. lac of sum
Disorder MIM:
Disorder Html:
The following GSC2 gene cDNA ORF clone sequences were retrieved from the NCBI Reference Sequence Database (RefSeq). These sequences represent the protein coding region of the GSC2 cDNA ORF which is encoded by the open reading frame (ORF) sequence. ORF sequences can be delivered in our standard vector, pcDNA3.1+/C-(K)DYK or the vector of your choice as an expression/transfection-ready ORF clone. Not the clone you want? Click here to find your clone.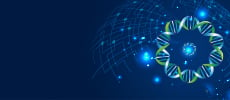 CloneID
OHu31306
Accession Version
NM_005315.1
Documents for ORF clone product in dufault vector
Sequence Information
ORF Nucleotide Sequence (Length: 618bp)
Protein sequence
SNP
Vector
pcDNA3.1+/C-(K)DYK or customized vector
User Manual
Clone information
Clone Map
MSDS
Tag on pcDNA3.1+/C-(K)DYK
C terminal DYKDDDDK tags
ORF Insert Method
CloneEZ® Seamless cloning technology
Structure
linear
Update Date
15-MAR-2015
Organism
Homo sapiens (human)
Product
homeobox protein goosecoid-2
Comment
REVIEWED REFSEQ: This record has been curated by NCBI staff. The reference sequence was derived from U96402.1. Summary: Goosecoidlike (GSCL), a homeodomain-containing gene, resides in the critical region for VCFS/DGS on 22q11. Velocardiofacial syndrome (VCFS) is a developmental disorder characterized by conotruncal heart defects, craniofacial anomalies, and learning disabilities. VCFS is phenotypically related to DiGeorge syndrome (DGS) and both syndromes are associated with hemizygous 22q11 deletions. Because many of the tissues and structures affected in VCFS/DGS derive from the pharyngeal arches of the developing embryo, it is believed that haploinsufficiency of a gene involved in embryonic development may be responsible for its etiology. The gene is expressed in a limited number of adult tissues, as well as in early human development. [provided by RefSeq, Jul 2008]. Sequence Note: This RefSeq record was created from genomic sequence data because no single transcript was available for the full length of the gene. The extent of this transcript is supported by experimental evidence. ##Evidence-Data-START## RNAseq introns :: mixed/partial sample support SAMEA1968968, SAMEA2148093 [ECO:0000350] ##Evidence-Data-END##