KRT83 cDNA ORF clone, Homo sapiens (human)
Gene Symbol
KRT83
Entrez Gene ID
3889
Full Name
keratin 83, type II
Synonyms
HB3, Hb-3, KRTHB3
General protein information

Preferred Names

keratin, type II cuticular Hb3

Names

keratin, type II cuticular Hb3
K83
hHb3
keratin-83
hair keratin K2.10
type-II keratin Kb23
keratin, hair, basic, 3
hard keratin, type II, 3
type II hair keratin Hb3

Gene Type
protein-coding
Organism
Homo sapiens (human)
Genome

12

12q13

Summary
The protein encoded by this gene is a member of the keratin gene family. As a type II hair keratin, it is a basic protein which heterodimerizes with type I keratins to form hair and nails. The type II hair keratins are clustered in a region of chromosome 12q13 and are grouped into two distinct subfamilies based on structure similarity. One subfamily, consisting of KRTHB1, KRTHB3, and KRTHB6, is highly related. The other less-related subfamily includes KRTHB2, KRTHB4, and KRTHB5. All hair keratins are expressed in the hair follicle; this hair keratin, as well as KRTHB1 and KRTHB6, is found primarily in the hair cortex. [provided by RefSeq, Jul 2008]. lac of sum
Disorder MIM:
Disorder Html:
Monilethrix, 158000 (3)
The following KRT83 gene cDNA ORF clone sequences were retrieved from the NCBI Reference Sequence Database (RefSeq). These sequences represent the protein coding region of the KRT83 cDNA ORF which is encoded by the open reading frame (ORF) sequence. ORF sequences can be delivered in our standard vector, pcDNA3.1+/C-(K)DYK or the vector of your choice as an expression/transfection-ready ORF clone. Not the clone you want? Click here to find your clone.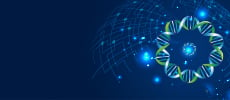 CloneID
OHu19697
Accession Version
NM_002282.3
Documents for ORF clone product in dufault vector
Sequence Information
ORF Nucleotide Sequence (Length: 1482bp)
Protein sequence
SNP
Vector
pcDNA3.1+/C-(K)DYK or customized vector
User Manual
Clone information
Clone Map
MSDS
Tag on pcDNA3.1+/C-(K)DYK
C terminal DYKDDDDK tags
ORF Insert Method
CloneEZ® Seamless cloning technology
Structure
linear
Update Date
15-MAR-2015
Organism
Homo sapiens (human)
Product
keratin, type II cuticular Hb3
Comment
REVIEWED REFSEQ: This record has been curated by NCBI staff in collaboration with Michael Rogers. The reference sequence was derived from AC121757.8 and BC069546.1. This sequence is a reference standard in the RefSeqGene project. On or before Feb 9, 2014 this sequence version replaced gi:578796637, gi:410169881, gi:15431322. Summary: The protein encoded by this gene is a member of the keratin gene family. As a type II hair keratin, it is a basic protein which heterodimerizes with type I keratins to form hair and nails. The type II hair keratins are clustered in a region of chromosome 12q13 and are grouped into two distinct subfamilies based on structure similarity. One subfamily, consisting of KRTHB1, KRTHB3, and KRTHB6, is highly related. The other less-related subfamily includes KRTHB2, KRTHB4, and KRTHB5. All hair keratins are expressed in the hair follicle; this hair keratin, as well as KRTHB1 and KRTHB6, is found primarily in the hair cortex. [provided by RefSeq, Jul 2008]. Sequence Note: This RefSeq record was created from transcript and genomic sequence data because transcript sequence consistent with the reference genome assembly was not available for all regions of the RefSeq transcript. The extent of this transcript is supported by transcript alignments. ##Evidence-Data-START## Transcript exon combination :: X99141.1, BC128063.1 [ECO:0000332] RNAseq introns :: single sample supports all introns SAMEA2145313, SAMEA2158188 [ECO:0000348] ##Evidence-Data-END## COMPLETENESS: complete on the 3' end.