ATP1B1 cDNA ORF clone, Homo sapiens (human)
Gene Symbol
ATP1B1
Entrez Gene ID
481
Full Name
ATPase, Na+/K+ transporting, beta 1 polypeptide
Synonyms
ATP1B
General protein information

Preferred Names

sodium/potassium-transporting ATPase subunit beta-1

Names

sodium/potassium-transporting ATPase subunit beta-1
adenosinetriphosphatase
sodium pump subunit beta-1
Na, K-ATPase beta-1 polypeptide
Beta 1-subunit of Na(+),K(+)-ATPase
sodium/potassium-dependent ATPase beta-1 subunit
sodium/potassium-transporting ATPase beta-1 chain
sodium-potassium ATPase subunit beta 1 (non-catalytic)

Gene Type
protein-coding
Organism
Homo sapiens (human)
Genome

1

1q24

Summary
The protein encoded by this gene belongs to the family of Na+/K+ and H+/K+ ATPases beta chain proteins, and to the subfamily of Na+/K+ -ATPases. Na+/K+ -ATPase is an integral membrane protein responsible for establishing and maintaining the electrochemical gradients of Na and K ions across the plasma membrane. These gradients are essential for osmoregulation, for sodium-coupled transport of a variety of organic and inorganic molecules, and for electrical excitability of nerve and muscle. This enzyme is composed of two subunits, a large catalytic subunit (alpha) and a smaller glycoprotein subunit (beta). The beta subunit regulates, through assembly of alpha/beta heterodimers, the number of sodium pumps transported to the plasma membrane. The glycoprotein subunit of Na+/K+ -ATPase is encoded by multiple genes. This gene encodes a beta 1 subunit. Alternatively spliced transcript variants encoding different isoforms have been described, but their biological validity is not known. [provided by RefSeq, Mar 2010]. lac of sum
Disorder MIM:
Disorder Html:
[Blood pressure regulation QTL], 145500 (2)
The following ATP1B1 gene cDNA ORF clone sequences were retrieved from the NCBI Reference Sequence Database (RefSeq). These sequences represent the protein coding region of the ATP1B1 cDNA ORF which is encoded by the open reading frame (ORF) sequence. ORF sequences can be delivered in our standard vector, pcDNA3.1+/C-(K)DYK or the vector of your choice as an expression/transfection-ready ORF clone. Not the clone you want? Click here to find your clone.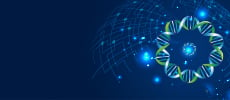 CloneID
OHu18298
Accession Version
NM_001677.3
Documents for ORF clone product in dufault vector
Sequence Information
ORF Nucleotide Sequence (Length: 912bp)
Protein sequence
SNP
Vector
pcDNA3.1+/C-(K)DYK or customized vector
User Manual
Clone information
Clone Map
MSDS
Tag on pcDNA3.1+/C-(K)DYK
C terminal DYKDDDDK tags
COA
ORF Insert Method
CloneEZ® Seamless cloning technology
Structure
linear
Update Date
15-MAR-2015
Organism
Homo sapiens (human)
Product
sodium/potassium-transporting ATPase subunit beta-1
Comment
REVIEWED REFSEQ: This record has been curated by NCBI staff. The reference sequence was derived from BQ934151.1, BC000006.2, CD722755.1, BM762099.1, AA514770.1, U16799.1 and BE223067.1. This sequence is a reference standard in the RefSeqGene project. On Jul 1, 2004 this sequence version replaced gi:37595556. Summary: The protein encoded by this gene belongs to the family of Na+/K+ and H+/K+ ATPases beta chain proteins, and to the subfamily of Na+/K+ -ATPases. Na+/K+ -ATPase is an integral membrane protein responsible for establishing and maintaining the electrochemical gradients of Na and K ions across the plasma membrane. These gradients are essential for osmoregulation, for sodium-coupled transport of a variety of organic and inorganic molecules, and for electrical excitability of nerve and muscle. This enzyme is composed of two subunits, a large catalytic subunit (alpha) and a smaller glycoprotein subunit (beta). The beta subunit regulates, through assembly of alpha/beta heterodimers, the number of sodium pumps transported to the plasma membrane. The glycoprotein subunit of Na+/K+ -ATPase is encoded by multiple genes. This gene encodes a beta 1 subunit. Alternatively spliced transcript variants encoding different isoforms have been described, but their biological validity is not known. [provided by RefSeq, Mar 2010]. Publication Note: This RefSeq record includes a subset of the publications that are available for this gene. Please see the Gene record to access additional publications. ##Evidence-Data-START## Transcript exon combination :: BX420567.2, BC000006.2 [ECO:0000332] RNAseq introns :: single sample supports all introns SAMEA1965299, SAMEA1966682 [ECO:0000348] ##Evidence-Data-END## COMPLETENESS: complete on the 3' end.