DUSP13 cDNA ORF clone, Homo sapiens (human)
Gene Symbol
DUSP13
Entrez Gene ID
51207
Full Name
dual specificity phosphatase 13
Synonyms
BEDP, DUSP13A, DUSP13B, MDSP, SKRP4, TMDP
General protein information

Preferred Names

dual specificity protein phosphatase 13

Names

dual specificity protein phosphatase 13
muscle-restricted DSP
branching-enzyme interacting DSP
testis- and skeletal-muscle-specific DSP
branching-enzyme interacting dual-specificity protein phosphatase

Gene Type
protein-coding
Organism
Homo sapiens (human)
Genome

10

10q22.2

Summary
Members of the protein-tyrosine phosphatase superfamily cooperate with protein kinases to regulate cell proliferation and differentiation. This superfamily is separated into two families based on the substrate that is dephosphorylated. One family, the dual specificity phosphatases (DSPs) acts on both phosphotyrosine and phosphoserine/threonine residues. This gene encodes different but related DSP proteins through the use of non-overlapping open reading frames, alternate splicing, and presumed different transcription promoters. Expression of the distinct proteins from this gene has been found to be tissue specific and the proteins may be involved in postnatal development of specific tissues. A protein encoded by the upstream ORF was found in skeletal muscle, whereas the encoded protein from the downstream ORF was found only in testis. In mouse, a similar pattern of expression was found. Multiple alternatively spliced transcript variants were described, but the full-length sequence of only some were determined. [provided by RefSeq, Jul 2008]. lac of sum
Disorder MIM:
Disorder Html:
The following DUSP13 gene cDNA ORF clone sequences were retrieved from the NCBI Reference Sequence Database (RefSeq). These sequences represent the protein coding region of the DUSP13 cDNA ORF which is encoded by the open reading frame (ORF) sequence. ORF sequences can be delivered in our standard vector, pcDNA3.1+/C-(K)DYK or the vector of your choice as an expression/transfection-ready ORF clone. Not the clone you want? Click here to find your clone.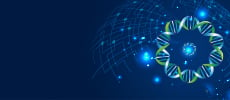 CloneID
OHu44369
Accession Version
XM_005269883.2
Documents for ORF clone product in dufault vector
Sequence Information
ORF Nucleotide Sequence (Length: 1254bp)
Protein sequence
SNP
Vector
pcDNA3.1+/C-(K)DYK or customized vector
User Manual
Clone information
Clone Map
MSDS
Tag on pcDNA3.1+/C-(K)DYK
C terminal DYKDDDDK tags
ORF Insert Method
CloneEZ® Seamless cloning technology
Structure
linear
Update Date
12-MAR-2015
Organism
Homo sapiens (human)
Product
dual specificity protein phosphatase 13 isoform X3
Comment
MODEL REFSEQ: This record is predicted by automated computational analysis. This record is derived from a genomic sequence (NT_030059.14) annotated using gene prediction method: Gnomon, supported by mRNA and EST evidence. Also see: Documentation of NCBI's Annotation Process On Mar 12, 2015 this sequence version replaced gi:530393799. ##Genome-Annotation-Data-START## Annotation Provider :: NCBI Annotation Status :: Full annotation Annotation Version :: Homo sapiens Annotation Release 107 Annotation Pipeline :: NCBI eukaryotic genome annotation pipeline Annotation Software Version :: 6.2 Annotation Method :: Best-placed RefSeq; Gnomon Features Annotated :: Gene; mRNA; CDS; ncRNA ##Genome-Annotation-Data-END##
CloneID
OHu67774
Accession Version
XM_005269884.3
Documents for ORF clone product in dufault vector
Sequence Information
ORF Nucleotide Sequence (Length: 1005bp)
Protein sequence
SNP
Vector
pcDNA3.1+/C-(K)DYK or customized vector
User Manual
Clone information
Clone Map
MSDS
Tag on pcDNA3.1+/C-(K)DYK
C terminal DYKDDDDK tags
ORF Insert Method
CloneEZ® Seamless cloning technology
Structure
linear
Update Date
12-MAR-2015
Organism
Homo sapiens (human)
Product
dual specificity protein phosphatase 13 isoform X4
Comment
MODEL REFSEQ: This record is predicted by automated computational analysis. This record is derived from a genomic sequence (NT_030059.14) annotated using gene prediction method: Gnomon, supported by mRNA and EST evidence. Also see: Documentation of NCBI's Annotation Process On Mar 12, 2015 this sequence version replaced gi:578819550. ##Genome-Annotation-Data-START## Annotation Provider :: NCBI Annotation Status :: Full annotation Annotation Version :: Homo sapiens Annotation Release 107 Annotation Pipeline :: NCBI eukaryotic genome annotation pipeline Annotation Software Version :: 6.2 Annotation Method :: Best-placed RefSeq; Gnomon Features Annotated :: Gene; mRNA; CDS; ncRNA ##Genome-Annotation-Data-END##
CloneID
OHu67775
Accession Version
XM_011539853.1
Documents for ORF clone product in dufault vector
Sequence Information
ORF Nucleotide Sequence (Length: 984bp)
Protein sequence
SNP
Vector
pcDNA3.1+/C-(K)DYK or customized vector
User Manual
Clone information
Clone Map
MSDS
Tag on pcDNA3.1+/C-(K)DYK
C terminal DYKDDDDK tags
ORF Insert Method
CloneEZ® Seamless cloning technology
Structure
linear
Update Date
12-MAR-2015
Organism
Homo sapiens (human)
Product
dual specificity protein phosphatase 13 isoform X5
Comment
MODEL REFSEQ: This record is predicted by automated computational analysis. This record is derived from a genomic sequence (NT_030059.14) annotated using gene prediction method: Gnomon, supported by mRNA and EST evidence. Also see: Documentation of NCBI's Annotation Process ##Genome-Annotation-Data-START## Annotation Provider :: NCBI Annotation Status :: Full annotation Annotation Version :: Homo sapiens Annotation Release 107 Annotation Pipeline :: NCBI eukaryotic genome annotation pipeline Annotation Software Version :: 6.2 Annotation Method :: Best-placed RefSeq; Gnomon Features Annotated :: Gene; mRNA; CDS; ncRNA ##Genome-Annotation-Data-END##
CloneID
OHu30076
Accession Version
XM_005269886.1
Documents for ORF clone product in dufault vector
Sequence Information
ORF Nucleotide Sequence (Length: 876bp)
Protein sequence
SNP
Vector
pcDNA3.1+/C-(K)DYK or customized vector
User Manual
Clone information
Clone Map
MSDS
Tag on pcDNA3.1+/C-(K)DYK
C terminal DYKDDDDK tags
ORF Insert Method
CloneEZ® Seamless cloning technology
Structure
linear
Update Date
12-MAR-2015
Organism
Homo sapiens (human)
Product
dual specificity protein phosphatase 13 isoform X1
Comment
MODEL REFSEQ: This record is predicted by automated computational analysis. This record is derived from a genomic sequence (NT_030059.14) annotated using gene prediction method: Gnomon, supported by mRNA and EST evidence. Also see: Documentation of NCBI's Annotation Process ##Genome-Annotation-Data-START## Annotation Provider :: NCBI Annotation Status :: Full annotation Annotation Version :: Homo sapiens Annotation Release 107 Annotation Pipeline :: NCBI eukaryotic genome annotation pipeline Annotation Software Version :: 6.2 Annotation Method :: Best-placed RefSeq; Gnomon Features Annotated :: Gene; mRNA; CDS; ncRNA ##Genome-Annotation-Data-END##
CloneID
OHu30076
Accession Version
XM_005269887.1
Documents for ORF clone product in dufault vector
Sequence Information
ORF Nucleotide Sequence (Length: 876bp)
Protein sequence
SNP
Vector
pcDNA3.1+/C-(K)DYK or customized vector
User Manual
Clone information
Clone Map
MSDS
Tag on pcDNA3.1+/C-(K)DYK
C terminal DYKDDDDK tags
ORF Insert Method
CloneEZ® Seamless cloning technology
Structure
linear
Update Date
12-MAR-2015
Organism
Homo sapiens (human)
Product
dual specificity protein phosphatase 13 isoform X1
Comment
MODEL REFSEQ: This record is predicted by automated computational analysis. This record is derived from a genomic sequence (NT_030059.14) annotated using gene prediction method: Gnomon, supported by mRNA and EST evidence. Also see: Documentation of NCBI's Annotation Process ##Genome-Annotation-Data-START## Annotation Provider :: NCBI Annotation Status :: Full annotation Annotation Version :: Homo sapiens Annotation Release 107 Annotation Pipeline :: NCBI eukaryotic genome annotation pipeline Annotation Software Version :: 6.2 Annotation Method :: Best-placed RefSeq; Gnomon Features Annotated :: Gene; mRNA; CDS; ncRNA ##Genome-Annotation-Data-END##
CloneID
OHu07255
Accession Version
XM_011539854.1
Documents for ORF clone product in dufault vector
Sequence Information
ORF Nucleotide Sequence (Length: 597bp)
Protein sequence
SNP
Vector
pcDNA3.1+/C-(K)DYK or customized vector
User Manual
Clone information
Clone Map
MSDS
Tag on pcDNA3.1+/C-(K)DYK
C terminal DYKDDDDK tags
ORF Insert Method
CloneEZ® Seamless cloning technology
Structure
linear
Update Date
12-MAR-2015
Organism
Homo sapiens (human)
Product
dual specificity protein phosphatase 13 isoform X2
Comment
MODEL REFSEQ: This record is predicted by automated computational analysis. This record is derived from a genomic sequence (NT_030059.14) annotated using gene prediction method: Gnomon, supported by mRNA and EST evidence. Also see: Documentation of NCBI's Annotation Process ##Genome-Annotation-Data-START## Annotation Provider :: NCBI Annotation Status :: Full annotation Annotation Version :: Homo sapiens Annotation Release 107 Annotation Pipeline :: NCBI eukaryotic genome annotation pipeline Annotation Software Version :: 6.2 Annotation Method :: Best-placed RefSeq; Gnomon Features Annotated :: Gene; mRNA; CDS; ncRNA ##Genome-Annotation-Data-END##
CloneID
OHu07255
Accession Version
XM_005269888.1
Documents for ORF clone product in dufault vector
Sequence Information
ORF Nucleotide Sequence (Length: 597bp)
Protein sequence
SNP
Vector
pcDNA3.1+/C-(K)DYK or customized vector
User Manual
Clone information
Clone Map
MSDS
Tag on pcDNA3.1+/C-(K)DYK
C terminal DYKDDDDK tags
ORF Insert Method
CloneEZ® Seamless cloning technology
Structure
linear
Update Date
12-MAR-2015
Organism
Homo sapiens (human)
Product
dual specificity protein phosphatase 13 isoform X2
Comment
MODEL REFSEQ: This record is predicted by automated computational analysis. This record is derived from a genomic sequence (NT_030059.14) annotated using gene prediction method: Gnomon, supported by mRNA and EST evidence. Also see: Documentation of NCBI's Annotation Process ##Genome-Annotation-Data-START## Annotation Provider :: NCBI Annotation Status :: Full annotation Annotation Version :: Homo sapiens Annotation Release 107 Annotation Pipeline :: NCBI eukaryotic genome annotation pipeline Annotation Software Version :: 6.2 Annotation Method :: Best-placed RefSeq; Gnomon Features Annotated :: Gene; mRNA; CDS; ncRNA ##Genome-Annotation-Data-END##