POR cDNA ORF clone, Homo sapiens (human)
Gene Symbol
POR
Entrez Gene ID
5447
Full Name
P450 (cytochrome) oxidoreductase
Synonyms
CPR, CYPOR, P450R
General protein information

Preferred Names

NADPH--cytochrome P450 reductase

Names

NADPH--cytochrome P450 reductase
NADPH-dependent cytochrome P450 reductase

NP_000932.3

Gene Type
protein-coding
Organism
Homo sapiens (human)
Genome

7

7q11.2

Summary
This gene encodes an endoplasmic reticulum membrane oxidoreductase with an FAD-binding domain and a flavodoxin-like domain. The protein binds two cofactors, FAD and FMN, which allow it to donate electrons directly from NADPH to all microsomal P450 enzymes. Mutations in this gene have been associated with various diseases, including apparent combined P450C17 and P450C21 deficiency, amenorrhea and disordered steroidogenesis, congenital adrenal hyperplasia and Antley-Bixler syndrome. [provided by RefSeq, Jul 2008]. lac of sum
Disorder MIM:
Disorder Html:
Antley-Bixler syndrome with genital anomalies and disordered
The following POR gene cDNA ORF clone sequences were retrieved from the NCBI Reference Sequence Database (RefSeq). These sequences represent the protein coding region of the POR cDNA ORF which is encoded by the open reading frame (ORF) sequence. ORF sequences can be delivered in our standard vector, pcDNA3.1+/C-(K)DYK or the vector of your choice as an expression/transfection-ready ORF clone. Not the clone you want? Click here to find your clone.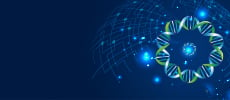 CloneID
OHu25584
Accession Version
NM_000941.2
Documents for ORF clone product in dufault vector
Sequence Information
ORF Nucleotide Sequence (Length: 2043bp)
Protein sequence
SNP
Vector
pcDNA3.1+/C-(K)DYK or customized vector
User Manual
Clone information
Clone Map
MSDS
Tag on pcDNA3.1+/C-(K)DYK
C terminal DYKDDDDK tags
COA
ORF Insert Method
CloneEZ® Seamless cloning technology
Structure
linear
Update Date
15-MAR-2015
Organism
Homo sapiens (human)
Product
NADPH--cytochrome P450 reductase
Comment
REVIEWED REFSEQ: This record has been curated by NCBI staff. The reference sequence was derived from DA701694.1, BP244929.1, BC034277.1, AF258341.1, BG104767.1 and AK129978.1. This sequence is a reference standard in the RefSeqGene project. On or before Aug 31, 2013 this sequence version replaced gi:530386140, gi:530432544, gi:24307876. Summary: This gene encodes an endoplasmic reticulum membrane oxidoreductase with an FAD-binding domain and a flavodoxin-like domain. The protein binds two cofactors, FAD and FMN, which allow it to donate electrons directly from NADPH to all microsomal P450 enzymes. Mutations in this gene have been associated with various diseases, including apparent combined P450C17 and P450C21 deficiency, amenorrhea and disordered steroidogenesis, congenital adrenal hyperplasia and Antley-Bixler syndrome. [provided by RefSeq, Jul 2008]. CCDS Note: This CCDS representation uses the 5'-most in-frame start codon, which is conserved in higher primate species. This starting position is most commonly referred to in the literature, and the numbering system used to describe disease-associated mutations is based on this protein start. This includes data in the P450 oxidoreductase (POR) allele nomenclature locus-specific database, and the Human Gene Mutation Database (HGMD). This start codon is restricted to higher primate species, and it has a weak Kozak signal. However, it should be noted that an alternative downstream start codon, which has a strong Kozak signal and is much more widely conserved, is also present. The use of this downstream start codon would result in a protein that is 3 aa shorter at the N-terminus. Protein sequencing in PMID:2513880 indicates that this is the preferred start codon in vivo. It is therefore possible that the ribosome will initiate at the upstream start codon only a small fraction of the time (if at all), while leaky scanning will allow the downstream start codon to be used predominantly. Publication Note: This RefSeq record includes a subset of the publications that are available for this gene. Please see the Gene record to access additional publications. ##Evidence-Data-START## Transcript exon combination :: AK290529.1 [ECO:0000332] RNAseq introns :: single sample supports all introns SAMEA1965299, SAMEA1966682 [ECO:0000348] ##Evidence-Data-END## COMPLETENESS: complete on the 3' end.