NOP10 cDNA ORF clone, Homo sapiens (human)
Gene Symbol
NOP10
Entrez Gene ID
55505
Full Name
NOP10 ribonucleoprotein
Synonyms
DKCB1, NOLA3, NOP10P
General protein information

Gene Type
protein-coding
Organism
Homo sapiens (human)
Genome

15

15q14-q15

Summary
This gene is a member of the H/ACA snoRNPs (small nucleolar ribonucleoproteins) gene family. snoRNPs are involved in various aspects of rRNA processing and modification and have been classified into two families: C/D and H/ACA. The H/ACA snoRNPs also include the DKC1, NOLA1 and NOLA2 proteins. These four H/ACA snoRNP proteins localize to the dense fibrillar components of nucleoli and to coiled (Cajal) bodies in the nucleus. Both 18S rRNA production and rRNA pseudouridylation are impaired if any one of the four proteins is depleted. The four H/ACA snoRNP proteins are also components of the telomerase complex. This gene encodes a protein related to Saccharomyces cerevisiae Nop10p. [provided by RefSeq, Jul 2008]. lac of sum
Disorder MIM:
Disorder Html:
Dyskeratosis congenita, autosomal recessive, 224230 (3)
The following NOP10 gene cDNA ORF clone sequences were retrieved from the NCBI Reference Sequence Database (RefSeq). These sequences represent the protein coding region of the NOP10 cDNA ORF which is encoded by the open reading frame (ORF) sequence. ORF sequences can be delivered in our standard vector, pcDNA3.1+/C-(K)DYK or the vector of your choice as an expression/transfection-ready ORF clone. Not the clone you want? Click here to find your clone.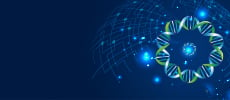 CloneID
OHu19474
Accession Version
NM_018648.3
Documents for ORF clone product in dufault vector
Sequence Information
ORF Nucleotide Sequence (Length: 195bp)
Protein sequence
SNP
Vector
pcDNA3.1+/C-(K)DYK or customized vector
User Manual
Clone information
Clone Map
MSDS
Tag on pcDNA3.1+/C-(K)DYK
C terminal DYKDDDDK tags
COA
ORF Insert Method
CloneEZ® Seamless cloning technology
Structure
linear
Update Date
15-MAR-2015
Organism
Homo sapiens (human)
Product
H/ACA ribonucleoprotein complex subunit 3
Comment
REVIEWED REFSEQ: This record has been curated by NCBI staff. The reference sequence was derived from BQ218536.1 and BM554889.1. This sequence is a reference standard in the RefSeqGene project. On Oct 18, 2005 this sequence version replaced gi:15011920. Summary: This gene is a member of the H/ACA snoRNPs (small nucleolar ribonucleoproteins) gene family. snoRNPs are involved in various aspects of rRNA processing and modification and have been classified into two families: C/D and H/ACA. The H/ACA snoRNPs also include the DKC1, NOLA1 and NOLA2 proteins. These four H/ACA snoRNP proteins localize to the dense fibrillar components of nucleoli and to coiled (Cajal) bodies in the nucleus. Both 18S rRNA production and rRNA pseudouridylation are impaired if any one of the four proteins is depleted. The four H/ACA snoRNP proteins are also components of the telomerase complex. This gene encodes a protein related to Saccharomyces cerevisiae Nop10p. [provided by RefSeq, Jul 2008]. ##Evidence-Data-START## Transcript exon combination :: BU955288.1, AB043104.1 [ECO:0000332] RNAseq introns :: single sample supports all introns SAMEA1968189, SAMEA1968540 [ECO:0000348] ##Evidence-Data-END## COMPLETENESS: complete on the 3' end.