INPP5E cDNA ORF clone, Homo sapiens (human)
Gene Symbol
INPP5E
Entrez Gene ID
56623
Full Name
inositol polyphosphate-5-phosphatase E
Synonyms
CORS1, CPD4, JBTS1, MORMS, PPI5PIV
General protein information

Preferred Names

72 kDa inositol polyphosphate 5-phosphatase

Names

72 kDa inositol polyphosphate 5-phosphatase
phosphatidylinositol 4,5-bisphosphate 5-phosphatase
phosphatidylinositol-4,5-bisphosphate 5-phosphatase
phosphatidylinositol (4,5) bisphosphate 5-phosphatase
phosphatidylinositol polyphosphate 5-phosphatase type IV

NP_063945.2

Gene Type
protein-coding
Organism
Homo sapiens (human)
Genome

9

9q34.3

Summary
The protein encoded by this gene is an inositol 1,4,5-trisphosphate (InsP3) 5-phosphatase. InsP3 5-phosphatases hydrolyze Ins(1,4,5)P3, which mobilizes intracellular calcium and acts as a second messenger mediating cell responses to various stimulation. Studies of the mouse counterpart suggest that this protein may hydrolyze phosphatidylinositol 3,4,5-trisphosphate and phosphatidylinositol 3,5-bisphosphate on the cytoplasmic Golgi membrane and thereby regulate Golgi-vesicular trafficking. Mutations in this gene cause Joubert syndrome; a clinically and genetically heterogenous group of disorders characterized by midbrain-hindbrain malformation and various associated ciliopathies that include retinal dystrophy, nephronophthisis, liver fibrosis and polydactyly.[provided by RefSeq, Feb 2011]. lac of sum
Disorder MIM:
Disorder Html:
Mental retardation, truncal obesity, retinal dystrophy, and
The following INPP5E gene cDNA ORF clone sequences were retrieved from the NCBI Reference Sequence Database (RefSeq). These sequences represent the protein coding region of the INPP5E cDNA ORF which is encoded by the open reading frame (ORF) sequence. ORF sequences can be delivered in our standard vector, pcDNA3.1+/C-(K)DYK or the vector of your choice as an expression/transfection-ready ORF clone. Not the clone you want? Click here to find your clone.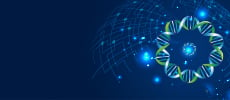 CloneID
OHu27383
Accession Version
NM_019892.4
Documents for ORF clone product in dufault vector
Sequence Information
ORF Nucleotide Sequence (Length: 1935bp)
Protein sequence
SNP
Vector
pcDNA3.1+/C-(K)DYK or customized vector
User Manual
Clone information
Clone Map
MSDS
Tag on pcDNA3.1+/C-(K)DYK
C terminal DYKDDDDK tags
ORF Insert Method
CloneEZ® Seamless cloning technology
Structure
linear
Update Date
23-AUG-2015
Organism
Homo sapiens (human)
Product
72 kDa inositol polyphosphate 5-phosphatase
Comment
REVIEWED REFSEQ: This record has been curated by NCBI staff. The reference sequence was derived from BC028032.1 and BE044535.1. This sequence is a reference standard in the RefSeqGene project. On Mar 25, 2011 this sequence version replaced gi:47078290. Summary: The protein encoded by this gene is an inositol 1,4,5-trisphosphate (InsP3) 5-phosphatase. InsP3 5-phosphatases hydrolyze Ins(1,4,5)P3, which mobilizes intracellular calcium and acts as a second messenger mediating cell responses to various stimulation. Studies of the mouse counterpart suggest that this protein may hydrolyze phosphatidylinositol 3,4,5-trisphosphate and phosphatidylinositol 3,5-bisphosphate on the cytoplasmic Golgi membrane and thereby regulate Golgi-vesicular trafficking. Mutations in this gene cause Joubert syndrome; a clinically and genetically heterogenous group of disorders characterized by midbrain-hindbrain malformation and various associated ciliopathies that include retinal dystrophy, nephronophthisis, liver fibrosis and polydactyly.[provided by RefSeq, Feb 2011]. Publication Note: This RefSeq record includes a subset of the publications that are available for this gene. Please see the Gene record to access additional publications. ##Evidence-Data-START## Transcript exon combination :: BC028032.1, AF187891.1 [ECO:0000332] RNAseq introns :: mixed/partial sample support SAMEA1965299, SAMEA1966682 [ECO:0000350] ##Evidence-Data-END## ##RefSeq-Attributes-START## gene product(s) localized to mito. :: inferred from homology ##RefSeq-Attributes-END## COMPLETENESS: complete on the 3' end.
CloneID
OHu43395
Accession Version
XM_005266094.2
Documents for ORF clone product in dufault vector
Sequence Information
ORF Nucleotide Sequence (Length: 1932bp)
Protein sequence
SNP
Vector
pcDNA3.1+/C-(K)DYK or customized vector
User Manual
Clone information
Clone Map
MSDS
Tag on pcDNA3.1+/C-(K)DYK
C terminal DYKDDDDK tags
ORF Insert Method
CloneEZ® Seamless cloning technology
Structure
linear
Update Date
12-MAR-2015
Organism
Homo sapiens (human)
Product
72 kDa inositol polyphosphate 5-phosphatase isoform X1
Comment
MODEL REFSEQ: This record is predicted by automated computational analysis. This record is derived from a genomic sequence (NT_008470.20) annotated using gene prediction method: Gnomon, supported by mRNA and EST evidence. Also see: Documentation of NCBI's Annotation Process On Mar 12, 2015 this sequence version replaced gi:530426766. ##Genome-Annotation-Data-START## Annotation Provider :: NCBI Annotation Status :: Full annotation Annotation Version :: Homo sapiens Annotation Release 107 Annotation Pipeline :: NCBI eukaryotic genome annotation pipeline Annotation Software Version :: 6.2 Annotation Method :: Best-placed RefSeq; Gnomon Features Annotated :: Gene; mRNA; CDS; ncRNA ##Genome-Annotation-Data-END##