PTEN cDNA ORF clone, Homo sapiens (human)
Gene Symbol
PTEN
Entrez Gene ID
5728
Full Name
phosphatase and tensin homolog
Synonyms
10q23del, BZS, CWS1, DEC, GLM2, MHAM, MMAC1, PTEN1, TEP1
General protein information

Gene Type
protein-coding
Organism
Homo sapiens (human)
Genome

10

10q23.3

Summary
This gene was identified as a tumor suppressor that is mutated in a large number of cancers at high frequency. The protein encoded by this gene is a phosphatidylinositol-3,4,5-trisphosphate 3-phosphatase. It contains a tensin like domain as well as a catalytic domain similar to that of the dual specificity protein tyrosine phosphatases. Unlike most of the protein tyrosine phosphatases, this protein preferentially dephosphorylates phosphoinositide substrates. It negatively regulates intracellular levels of phosphatidylinositol-3,4,5-trisphosphate in cells and functions as a tumor suppressor by negatively regulating AKT/PKB signaling pathway. The use of a non-canonical (CUG) upstream initiation site produces a longer isoform that initiates translation with a leucine, and is thought to be preferentially associated with the mitochondrial inner membrane. This longer isoform may help regulate energy metabolism in the mitochondria. A pseudogene of this gene is found on chromosome 9. Alternative splicing and the use of multiple translation start codons results in multiple transcript variants encoding different isoforms. [provided by RefSeq, Feb 2015]. lac of sum
Disorder MIM:
Disorder Html:
Cowden disease, 158350 (3); Lhermitte-Duclos syndrome, 158350 (3); Bannayan-Riley-Ruvalcaba syndrome, 153480 (3); {Meningioma}, 607174 (3);
The following PTEN gene cDNA ORF clone sequences were retrieved from the NCBI Reference Sequence Database (RefSeq). These sequences represent the protein coding region of the PTEN cDNA ORF which is encoded by the open reading frame (ORF) sequence. ORF sequences can be delivered in our standard vector, pcDNA3.1+/C-(K)DYK or the vector of your choice as an expression/transfection-ready ORF clone. Not the clone you want? Click here to find your clone.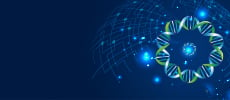 CloneID
OHu59999
Accession Version
NM_001304717.2
Documents for ORF clone product in dufault vector
Sequence Information
ORF Nucleotide Sequence (Length: 1731bp)
Protein sequence
SNP
Vector
pcDNA3.1+/C-(K)DYK or customized vector
User Manual
Clone information
Clone Map
MSDS
Tag on pcDNA3.1+/C-(K)DYK
C terminal DYKDDDDK tags
ORF Insert Method
CloneEZ® Seamless cloning technology
Structure
linear
Update Date
10-JUL-2015
Organism
Homo sapiens (human)
Product
phosphatidylinositol 3,4,5-trisphosphate 3-phosphatase and dual-specificity protein phosphatase PTEN isoform PTEN-L
Comment
REVIEWED REFSEQ: This record has been curated by NCBI staff. The reference sequence was derived from U92436.1, AC063965.8, BC005821.2 and AA836562.1. On Apr 1, 2015 this sequence version replaced gi:754502061. Summary: This gene was identified as a tumor suppressor that is mutated in a large number of cancers at high frequency. The protein encoded by this gene is a phosphatidylinositol-3,4,5-trisphosphate 3-phosphatase. It contains a tensin like domain as well as a catalytic domain similar to that of the dual specificity protein tyrosine phosphatases. Unlike most of the protein tyrosine phosphatases, this protein preferentially dephosphorylates phosphoinositide substrates. It negatively regulates intracellular levels of phosphatidylinositol-3,4,5-trisphosphate in cells and functions as a tumor suppressor by negatively regulating AKT/PKB signaling pathway. The use of a non-canonical (CUG) upstream initiation site produces a longer isoform that initiates translation with a leucine, and is thought to be preferentially associated with the mitochondrial inner membrane. This longer isoform may help regulate energy metabolism in the mitochondria. A pseudogene of this gene is found on chromosome 9. Alternative splicing and the use of multiple translation start codons results in multiple transcript variants encoding different isoforms. [provided by RefSeq, Feb 2015]. Transcript Variant: This variant (1) encodes multiple isoforms due to the use of alternative translation initiation codons. The longest isoform (PTEN-L, PMID:23744781; also known as PTENalpha, PMID: 24768297) is derived from the use of an upstream non-AUG (CUG) start codon, while two shorter isoforms are derived from downstream AUG start codons. PTEN-L, initiates with a Leucine, rather than a Methionine, is thought to be preferentially associated with the mitochondrial inner membrane (PMID: 24768297), and is represented in this RefSeq. Sequence Note: This RefSeq record was created from transcript and genomic sequence data to make the sequence consistent with the reference genome assembly. The genomic coordinates used for the transcript record were based on transcript alignments. Publication Note: This RefSeq record includes a subset of the publications that are available for this gene. Please see the Gene record to access additional publications. ##Evidence-Data-START## Transcript exon combination :: U92436.1, BC005821.2 [ECO:0000332] RNAseq introns :: single sample supports all introns SAMEA1965299, SAMEA1966682 [ECO:0000348] ##Evidence-Data-END## ##RefSeq-Attributes-START## non-AUG initiation codon :: PMID: 23744781, 24768297 ##RefSeq-Attributes-END## COMPLETENESS: complete on the 3' end.
CloneID
OHu44441
Accession Version
XM_006717926.2
Documents for ORF clone product in dufault vector
Sequence Information
ORF Nucleotide Sequence (Length: 1167bp)
Protein sequence
SNP
Vector
pcDNA3.1+/C-(K)DYK or customized vector
User Manual
Clone information
Clone Map
MSDS
Tag on pcDNA3.1+/C-(K)DYK
C terminal DYKDDDDK tags
ORF Insert Method
CloneEZ® Seamless cloning technology
Structure
linear
Update Date
12-MAR-2015
Organism
Homo sapiens (human)
Product
phosphatidylinositol 3,4,5-trisphosphate 3-phosphatase and dual-specificity protein phosphatase PTEN isoform X1
Comment
MODEL REFSEQ: This record is predicted by automated computational analysis. This record is derived from a genomic sequence (NT_030059.14) annotated using gene prediction method: Gnomon, supported by mRNA and EST evidence. Also see: Documentation of NCBI's Annotation Process On Mar 12, 2015 this sequence version replaced gi:578819652. ##Genome-Annotation-Data-START## Annotation Provider :: NCBI Annotation Status :: Full annotation Annotation Version :: Homo sapiens Annotation Release 107 Annotation Pipeline :: NCBI eukaryotic genome annotation pipeline Annotation Software Version :: 6.2 Annotation Method :: Best-placed RefSeq; Gnomon Features Annotated :: Gene; mRNA; CDS; ncRNA ##Genome-Annotation-Data-END##
CloneID
OHu60000
Accession Version
XM_011539981.1
Documents for ORF clone product in dufault vector
Sequence Information
ORF Nucleotide Sequence (Length: 1035bp)
Protein sequence
SNP
Vector
pcDNA3.1+/C-(K)DYK or customized vector
User Manual
Clone information
Clone Map
MSDS
Tag on pcDNA3.1+/C-(K)DYK
C terminal DYKDDDDK tags
ORF Insert Method
CloneEZ® Seamless cloning technology
Structure
linear
Update Date
12-MAR-2015
Organism
Homo sapiens (human)
Product
phosphatidylinositol 3,4,5-trisphosphate 3-phosphatase and dual-specificity protein phosphatase PTEN isoform X2
Comment
MODEL REFSEQ: This record is predicted by automated computational analysis. This record is derived from a genomic sequence (NT_030059.14) annotated using gene prediction method: Gnomon, supported by EST evidence. Also see: Documentation of NCBI's Annotation Process ##Genome-Annotation-Data-START## Annotation Provider :: NCBI Annotation Status :: Full annotation Annotation Version :: Homo sapiens Annotation Release 107 Annotation Pipeline :: NCBI eukaryotic genome annotation pipeline Annotation Software Version :: 6.2 Annotation Method :: Best-placed RefSeq; Gnomon Features Annotated :: Gene; mRNA; CDS; ncRNA ##Genome-Annotation-Data-END##
CloneID
OHu60001
Accession Version
XM_011539982.1
Documents for ORF clone product in dufault vector
Sequence Information
ORF Nucleotide Sequence (Length: 1116bp)
Protein sequence
SNP
Vector
pcDNA3.1+/C-(K)DYK or customized vector
User Manual
Clone information
Clone Map
MSDS
Tag on pcDNA3.1+/C-(K)DYK
C terminal DYKDDDDK tags
ORF Insert Method
CloneEZ® Seamless cloning technology
Structure
linear
Update Date
12-MAR-2015
Organism
Homo sapiens (human)
Product
phosphatidylinositol 3,4,5-trisphosphate 3-phosphatase and dual-specificity protein phosphatase PTEN isoform X3
Comment
MODEL REFSEQ: This record is predicted by automated computational analysis. This record is derived from a genomic sequence (NT_030059.14) annotated using gene prediction method: Gnomon, supported by mRNA and EST evidence. Also see: Documentation of NCBI's Annotation Process ##Genome-Annotation-Data-START## Annotation Provider :: NCBI Annotation Status :: Full annotation Annotation Version :: Homo sapiens Annotation Release 107 Annotation Pipeline :: NCBI eukaryotic genome annotation pipeline Annotation Software Version :: 6.2 Annotation Method :: Best-placed RefSeq; Gnomon Features Annotated :: Gene; mRNA; CDS; ncRNA ##Genome-Annotation-Data-END##