OPN1LW cDNA ORF clone, Homo sapiens (human)
Gene Symbol
OPN1LW
Entrez Gene ID
5956
Full Name
opsin 1 (cone pigments), long-wave-sensitive
Synonyms
CBBM, CBP, COD5, RCP, ROP
General protein information

Preferred Names

long-wave-sensitive opsin 1

Names

long-wave-sensitive opsin 1
red-sensitive opsin
cone dystrophy 5 (X-linked)
red cone photoreceptor pigment

Gene Type
protein-coding
Organism
Homo sapiens (human)
Genome

X

Xq28

Summary
This gene encodes for a light absorbing visual pigment of the opsin gene family. The encoded protein is called red cone photopigment or long-wavelength sensitive opsin. Opsins are G-protein coupled receptors with seven transmembrane domains, an N-terminal extracellular domain, and a C-terminal cytoplasmic domain. This gene and the medium-wavelength opsin gene are tandemly arrayed on the X chromosome and frequent unequal recombination and gene conversion may occur between these sequences. X chromosomes may have fusions of the medium- and long-wavelength opsin genes or may have more than one copy of these genes. Defects in this gene are the cause of partial, protanopic colorblindness. [provided by RefSeq, Jul 2008]. lac of sum
Disorder MIM:
Disorder Html:
Colorblindness, protan, 303900 (3); Blue cone monochromacy, 303700
The following OPN1LW gene cDNA ORF clone sequences were retrieved from the NCBI Reference Sequence Database (RefSeq). These sequences represent the protein coding region of the OPN1LW cDNA ORF which is encoded by the open reading frame (ORF) sequence. ORF sequences can be delivered in our standard vector, pcDNA3.1+/C-(K)DYK or the vector of your choice as an expression/transfection-ready ORF clone. Not the clone you want? Click here to find your clone.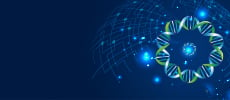 CloneID
OHu21082
Accession Version
NM_020061.5
Documents for ORF clone product in dufault vector
Sequence Information
ORF Nucleotide Sequence (Length: 1095bp)
Protein sequence
SNP
Vector
pcDNA3.1+/C-(K)DYK or customized vector
User Manual
Clone information
Clone Map
MSDS
Tag on pcDNA3.1+/C-(K)DYK
C terminal DYKDDDDK tags
ORF Insert Method
CloneEZ® Seamless cloning technology
Structure
linear
Update Date
05-MAY-2014
Organism
Homo sapiens (human)
Product
long-wave-sensitive opsin 1
Comment
REVIEWED REFSEQ: This record has been curated by NCBI staff. The reference sequence was derived from DN693335.1, BQ639996.1, EL949562.1, BM688032.1 and BU726889.1. This sequence is a reference standard in the RefSeqGene project. On Sep 6, 2013 this sequence version replaced gi:164419729. Summary: This gene encodes for a light absorbing visual pigment of the opsin gene family. The encoded protein is called red cone photopigment or long-wavelength sensitive opsin. Opsins are G-protein coupled receptors with seven transmembrane domains, an N-terminal extracellular domain, and a C-terminal cytoplasmic domain. This gene and the medium-wavelength opsin gene are tandemly arrayed on the X chromosome and frequent unequal recombination and gene conversion may occur between these sequences. X chromosomes may have fusions of the medium- and long-wavelength opsin genes or may have more than one copy of these genes. Defects in this gene are the cause of partial, protanopic colorblindness. [provided by RefSeq, Jul 2008]. Publication Note: This RefSeq record includes a subset of the publications that are available for this gene. Please see the Gene record to access additional publications. ##Evidence-Data-START## Transcript exon combination :: CR749814.1 [ECO:0000332] ##Evidence-Data-END## ##RefSeq-Attributes-START## CDS uses downstream in-frame AUG :: community standard (PMID:12051694) ##RefSeq-Attributes-END## COMPLETENESS: complete on the 3' end.