FIP1L1 cDNA ORF clone, Homo sapiens (human)
Gene Symbol
FIP1L1
Entrez Gene ID
81608
Full Name
factor interacting with PAPOLA and CPSF1
Synonyms
FIP1, Rhe, hFip1
General protein information

Gene Type
protein-coding
Organism
Homo sapiens (human)
Genome

4

4q12

Summary
This gene encodes a subunit of the CPSF (cleavage and polyadenylation specificity factor) complex that polyadenylates the 3' end of mRNA precursors. This gene, the homolog of yeast Fip1 (factor interacting with PAP), binds to U-rich sequences of pre-mRNA and stimulates poly(A) polymerase activity. Its N-terminus contains a PAP-binding site and its C-terminus an RNA-binding domain. An interstitial chromosomal deletion on 4q12 creates an in-frame fusion of human genes FIP1L1 and PDGFRA (platelet-derived growth factor receptor, alpha). The FIP1L1-PDGFRA fusion gene encodes a constitutively activated tyrosine kinase that joins the first 233 amino acids of FIP1L1 to the last 523 amino acids of PDGFRA. This gene fusion and chromosomal deletion is the cause of some forms of idiopathic hypereosinophilic syndrome (HES). This syndrome, recently reclassified as chronic eosinophilic leukemia (CEL), is responsive to treatment with tyrosine kinase inhibitors. Alternative splicing results in multiple transcript variants encoding distinct isoforms. [provided by RefSeq, Oct 2008]. lac of sum
Disorder MIM:
Disorder Html:
The following FIP1L1 gene cDNA ORF clone sequences were retrieved from the NCBI Reference Sequence Database (RefSeq). These sequences represent the protein coding region of the FIP1L1 cDNA ORF which is encoded by the open reading frame (ORF) sequence. ORF sequences can be delivered in our standard vector, pcDNA3.1+/C-(K)DYK or the vector of your choice as an expression/transfection-ready ORF clone. Not the clone you want? Click here to find your clone.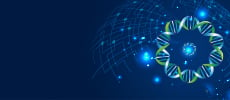 CloneID
OHu38631
Accession Version
XM_005265768.3
Documents for ORF clone product in dufault vector
Sequence Information
ORF Nucleotide Sequence (Length: 1821bp)
Protein sequence
SNP
Vector
pcDNA3.1+/C-(K)DYK or customized vector
User Manual
Clone information
Clone Map
MSDS
Tag on pcDNA3.1+/C-(K)DYK
C terminal DYKDDDDK tags
ORF Insert Method
CloneEZ® Seamless cloning technology
Structure
linear
Update Date
12-MAR-2015
Organism
Homo sapiens (human)
Product
pre-mRNA 3'-end-processing factor FIP1 isoform X1
Comment
MODEL REFSEQ: This record is predicted by automated computational analysis. This record is derived from a genomic sequence (NT_022853.16) annotated using gene prediction method: Gnomon, supported by mRNA and EST evidence. Also see: Documentation of NCBI's Annotation Process On Mar 12, 2015 this sequence version replaced gi:578808662. ##Genome-Annotation-Data-START## Annotation Provider :: NCBI Annotation Status :: Full annotation Annotation Version :: Homo sapiens Annotation Release 107 Annotation Pipeline :: NCBI eukaryotic genome annotation pipeline Annotation Software Version :: 6.2 Annotation Method :: Best-placed RefSeq; Gnomon Features Annotated :: Gene; mRNA; CDS; ncRNA ##Genome-Annotation-Data-END##
CloneID
OHu38632
Accession Version
XM_005265769.3
Documents for ORF clone product in dufault vector
Sequence Information
ORF Nucleotide Sequence (Length: 1812bp)
Protein sequence
SNP
Vector
pcDNA3.1+/C-(K)DYK or customized vector
User Manual
Clone information
Clone Map
MSDS
Tag on pcDNA3.1+/C-(K)DYK
C terminal DYKDDDDK tags
ORF Insert Method
CloneEZ® Seamless cloning technology
Structure
linear
Update Date
12-MAR-2015
Organism
Homo sapiens (human)
Product
pre-mRNA 3'-end-processing factor FIP1 isoform X2
Comment
MODEL REFSEQ: This record is predicted by automated computational analysis. This record is derived from a genomic sequence (NT_022853.16) annotated using gene prediction method: Gnomon, supported by mRNA and EST evidence. Also see: Documentation of NCBI's Annotation Process On Mar 12, 2015 this sequence version replaced gi:578808663. ##Genome-Annotation-Data-START## Annotation Provider :: NCBI Annotation Status :: Full annotation Annotation Version :: Homo sapiens Annotation Release 107 Annotation Pipeline :: NCBI eukaryotic genome annotation pipeline Annotation Software Version :: 6.2 Annotation Method :: Best-placed RefSeq; Gnomon Features Annotated :: Gene; mRNA; CDS; ncRNA ##Genome-Annotation-Data-END##
CloneID
OHu38633
Accession Version
XM_005265770.3
Documents for ORF clone product in dufault vector
Sequence Information
ORF Nucleotide Sequence (Length: 1794bp)
Protein sequence
SNP
Vector
pcDNA3.1+/C-(K)DYK or customized vector
User Manual
Clone information
Clone Map
MSDS
Tag on pcDNA3.1+/C-(K)DYK
C terminal DYKDDDDK tags
ORF Insert Method
CloneEZ® Seamless cloning technology
Structure
linear
Update Date
12-MAR-2015
Organism
Homo sapiens (human)
Product
pre-mRNA 3'-end-processing factor FIP1 isoform X3
Comment
MODEL REFSEQ: This record is predicted by automated computational analysis. This record is derived from a genomic sequence (NT_022853.16) annotated using gene prediction method: Gnomon, supported by mRNA and EST evidence. Also see: Documentation of NCBI's Annotation Process On Mar 12, 2015 this sequence version replaced gi:578808664. ##Genome-Annotation-Data-START## Annotation Provider :: NCBI Annotation Status :: Full annotation Annotation Version :: Homo sapiens Annotation Release 107 Annotation Pipeline :: NCBI eukaryotic genome annotation pipeline Annotation Software Version :: 6.2 Annotation Method :: Best-placed RefSeq; Gnomon Features Annotated :: Gene; mRNA; CDS; ncRNA ##Genome-Annotation-Data-END##
CloneID
OHu38634
Accession Version
XM_005265771.3
Documents for ORF clone product in dufault vector
Sequence Information
ORF Nucleotide Sequence (Length: 1776bp)
Protein sequence
SNP
Vector
pcDNA3.1+/C-(K)DYK or customized vector
User Manual
Clone information
Clone Map
MSDS
Tag on pcDNA3.1+/C-(K)DYK
C terminal DYKDDDDK tags
ORF Insert Method
CloneEZ® Seamless cloning technology
Structure
linear
Update Date
12-MAR-2015
Organism
Homo sapiens (human)
Product
pre-mRNA 3'-end-processing factor FIP1 isoform X4
Comment
MODEL REFSEQ: This record is predicted by automated computational analysis. This record is derived from a genomic sequence (NT_022853.16) annotated using gene prediction method: Gnomon, supported by mRNA and EST evidence. Also see: Documentation of NCBI's Annotation Process On Mar 12, 2015 this sequence version replaced gi:578808665. ##Genome-Annotation-Data-START## Annotation Provider :: NCBI Annotation Status :: Full annotation Annotation Version :: Homo sapiens Annotation Release 107 Annotation Pipeline :: NCBI eukaryotic genome annotation pipeline Annotation Software Version :: 6.2 Annotation Method :: Best-placed RefSeq; Gnomon Features Annotated :: Gene; mRNA; CDS; ncRNA ##Genome-Annotation-Data-END##