| | |
| --- | --- |
| In Vitro Diagnostic Antibodies | |
In Vitro Diagnostics are the tests performed on biological samples to diagnose or rule out a disease. They are used for disease screening, monitoring therapy and to ensure the safety of the blood used in transfusions. IVD Antibodies are widely used for immunology methods of In Vitro Diagnostics Kits, such as immunonephelomytry, sandwich ELISA, etc. GenScript offers a series of high-quality IVD antibody pairs with low cross reactivity against many disease targets for the development of IVD kits.
Key Features:
Advanced production technology based on the usage of active protein antigens and multiple immunization strategies
Large scale production with 10mg-10g for one antibody per time
Serious quality control by samples from National Institute for Biological Standards and Control (NIBSC)
Comprehensive antibody pairs on several hot diagnostic for your different choices
Favorable price with high-quality products
Excellent performances with lower cross reactivity are more suitable for the development of IVD kits
Superior Lot-to-lot consistency under serious quality control and manage system
ISO9001, AAALAC and OLAW cettifications have been received
Currently, we are providing antibody samples free for your first trial. Mail customer service to your request.
Products
Cross Reactivity Test
Related Products
Cross reactivity of IVD antibodies directly influence the reproducibility and specificity of in vitro diagnostic kits applied for detecting diseases, conditions, or infections, used in laboratory or other health professional settings and for consumers to use at home. GenScript focus on developing a serial of high-quality and superior sensitivity antibody and antibody pairs with excellent lot-to-lot consistency for your research on in vitro diagnostic kits that make your results more reliable and cost-effective.
Following are the results of cross reactivity test.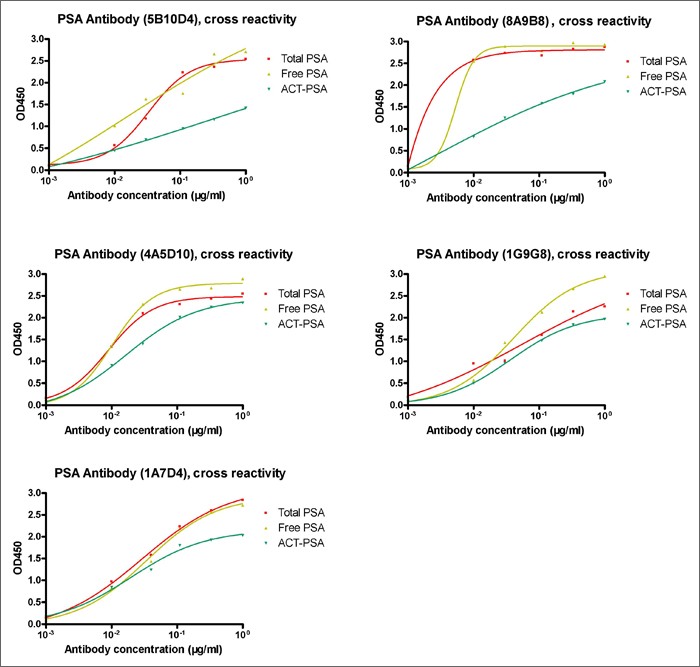 Figure 1-The specificity test of PSA antibodies with total PSA, free PSA, and ACT-PSA.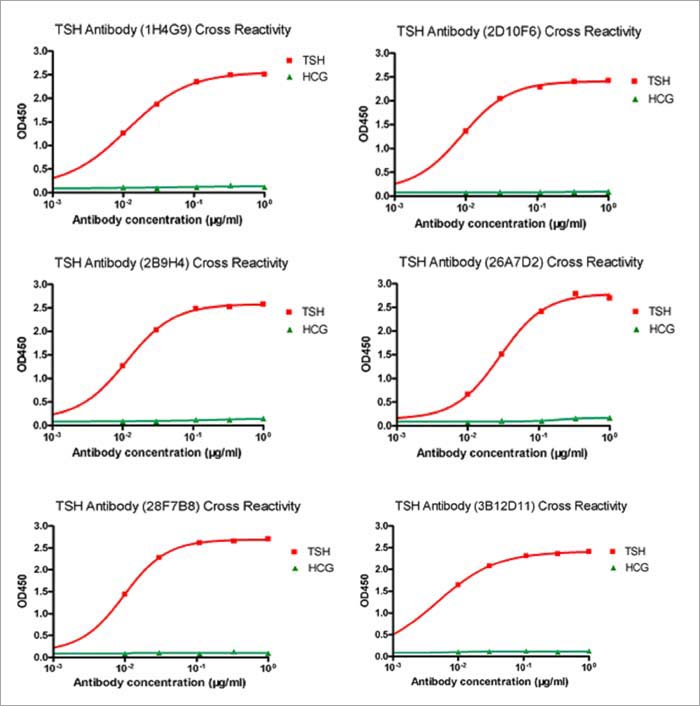 Figure 2-The specificity test of TSH antibodies with TSH and HCG.