stringency

During nucleic acid hybridization or reassociation, the strictness with which the Watson-Crick base-pairing is required under specified conditions of temperature, pH, salt concentration, etc. Conditions of high stringency require all bases of one polynucleotide to be paired with complementary bases on the other; conditions of low stringency allow some bases to be unpaired.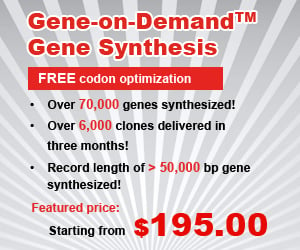 Return to Search Page
---
If you know of any terms that have been omitted from this glossary that you feel would be useful to include, please send details to the Editorial Office at GenScript.