CRISPR Genome Editing in Bacteria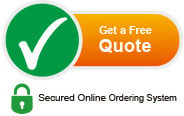 GenScript is pleased to introduce the microbial genome editing service for knock-in, knock-out or gene replacement in bacteria (E. coli). Our service employs a two vector system to target up to three genes simultaneously, ensuring editing accuracy down to the base pair. In addition, to further improve efficacy in bacteria, our scientists have developed a novel λ Red-CRISPR/Cas9 system, which leverages the efficiency of traditional λ Red recombineering with the ease of CRISPR/Cas for seamless, targeted genome editing.
"GenScript's CRISPR service was a life saver for my research. We were totally stuck on a specific point mutation in our E.coli strain, and GenScript was able to step in and get it done. Updates are provided through every step of the process and they've been a pleasure to deal with."
- Chad Johnston, Ph.D., Banting Postdoctoral Fellow in the Collins Lab at MIT.
Advantages of GenScript's CRISPR microbial gene editing system
CRISPR/Cas technology has quickly become one of the easiest and most effective genome editing systems, and when combined with λ Red recombineering has several advantages over the most common editing strategies:
Seamless
Multigene editing: can knock-out up to 3 genes simultaneously
Precision down to the base pair
Easy selection: no selectable marker is required
Service Details
Service
E. coli Knock-out
E. coli Knock-in
Guide RNA Design

Our expert scientists will optimize your guide RNA sequence for maximized efficiency and minimal off-target effects using design algorithms created at the Broad Institute of MIT and Harvard.

Materials Needed from Clients

Host strain
Target gene name
Target gene sequence, if the whole genome sequence is unavailable

Multiplex Editing
Up to 3 targets
Single knock-in/replacement
Deliverables
Engineered strain in glycerol stock
Quality Control

Sequence Chromatogram
Quality Assurance Certificate
Quantitative RT-PCR Validation (Optional)
Western Blot Validation (Optional)

Delivery Time
Starting from 4 weeks
Pricing
Starting from $4,000
Starting from $5,400*
*Pricing does not include the additional cost for gene synthesis, if required.
Quotations and Ordering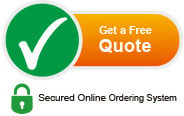 For quotation requests:
Complete our online request form and our service representative will get back to you with a free quote within 1 business day.
To order:
Orders can be placed by phone, email, or fax with a formal PO (Purchase Order) or credit card.
Our customer service representatives are available 24 hours a day, Monday through Friday, to assist you.
Acknowledgements
We would like to acknowledge Professor Sheng Yang (Shanghai Institutes for Biological Sciences, Chinese Academy of Sciences) for contributing the original plasmids for the microbial genome editing service. The plasmids were subsequently engineered by the GenScript team to meet the service needs.