DNA Immunization Service for Custom Antibody Production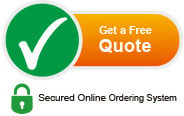 GenScript's DNA Immunization Technology is a powerful tool to aid in custom antibody production against membrane proteins, other problematic antigens, as well as early DNA vaccine development studies. This innovative DNA immunization technique allows antigen production to occur in vivo, bypassing the need to produce and purify protein antigen in vitro. Whether your antigen is a membrane protein or other challenging antigen, such as a toxic, unstable or insoluble protein that is difficult to express or purify, our experienced team of scientists will utilize a fully customizable DNA immunization approach to meet your specific research goals.
DNA immunization is not only an innovative tool in antibody development against membrane proteins and other problematic antigens, but also a powerful technique in the early phases of DNA vaccine development. GenScript's proven DNA immunization service will help you succeed in your next DNA vaccine development project. Click here to learn more »
Applications and Advantages of DNA Immunization Service

Key Advantages

Antibody Development for Membrane Proteins and Problematic Antigens

Early DNA Vaccine Development

Streamlines Ab production against membrane proteins and other problematic antigens
Eliminates need to produce and purify target protein in vitro
Abs produced recognize native protein structure
Protein is produced in small quantities in vivo driving production of high affinity Abs

Superior codon optimized gene synthesis technology ensures quality antigen production in vivo
Optimized plasmid vectors and immunization protocols promote transfection efficiency
Specialized adjuvant and immune mediators substantially enhance immune response

Flexible customization options available
Readily integrated downstream applications for antibody drug development
DNA Immunization Protocol Details* (SC1693)
Step
Specification
Timeline

Gene Synthesis & Validation

Codon optimization
Gene synthesis & plasmid preparation
In vitro cell transfection for expression validation

2-3 weeks


DNA Immunization

DNA immunization via gold particle bombardment with gene gun
Test bleed by ELISA

6-10 weeks


Cell Fusion & Screening

Animals selected for fusion based on titer
Primary screening by whole cell based ELISA
Customer can evaluate hybridoma supernatants and select the top clones for their application
Additional screening options available

4-6 weeks


Subcloning, Expansion &cryopreservation

Hybridomas are subcloned by limiting dilution according to the evaluation result from the customer, then expanded & frozen


Monoclonal Antibody Production (optional)

Production of mAbs for each cell line with roller bottle culture
Purification
ELISA results

Based on project
GenScript's DNA immunization service has been designed to seamlessly combine with several of our popular custom Ab services including: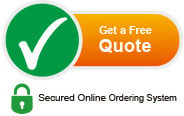 Quotation and Ordering

For any other inquiries, please contact us using the details listed below. Our customer service representatives are available 24 hours a day, Monday through Friday to assist you.