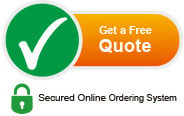 Genscript offers comprehensive modifications and labeling to meet research needs in biology, diagnostics, and drug discovery. We specialize in oligonucleotides labeled by fluorescent or non-fluorescent dyes, quencher pairs, or electrochemicals for qualitative and quantitative detection. These oligonucleotides are rapidly coming into use in genetic testing and personalized medicine. We also provide unmodified DNA oligo synthesis for large-scale orders only (at least 96 DNA Oligos).
DNA oligos produced by GenScript's state-of-the-art oligo-synthesizer have substantial purity with low truncated sequences. Each oligo is meticulously monitored during synthesis and controlled according to GenScript's stringent quality assurance and quality control standards. The final product is identified by mass spectrum and its purity is analyzed by high throughput capillary gel electrophoresis or HPLC based on the purification option.
Competitive Advantages:
Comprehensive Modifications and Labeling: from general modifications to fluorescent/non-fluorescent labeling, and even dual and multiple labeling
Flexible Synthesis Scales: 50 nmol, 100 nmol, 200 nmol, 1 µmol, 5 µmol, and 10 µmol. Bulk orders are available upon request
Experienced Team: scientists and staff with over 20 years of experience in oligo synthesis and modifications
High Quality: ISO9001 certificated, comprehensive quality control report
Cost Effective: competitive prices, especially at 50 nmol scale
DNA Oligo Synthesis:
GenScript provides modified DNA oligos with flexible synthesis scales for your individual research needs. The mini package at 50 nmol scale is especially designed for avoiding waste in a tight budget. Bulk orders are also available upon request.
Modification/Labeling:
GenScript provides comprehensive modifications for your individual research need. The modifications range from
General modifications such as modified bases, phosphorylation, thiolation, linkages, etc.
Labeling such as fluorescent/non-fluorescent dye labeling, dual-labeled probes for real-time qPCR, and multiple labeling.
Backbone modifications such as DNA containing thiophosphodiester linkages.
Purification:
Oligonucleotides purification can be accomplished by various methods. The options listed below are used frequently. Please contact a sales representative for a special request such as Dual HPLC, Dual PAGE & HPLC, or other combinations.
Guaranteed Purification Yield for Unmodified DNA Oligo

Purification

50 nmol

100 nmol

200 nmol

1 µmol

5 µmol

10 µmol

Desalt

3 OD

6 OD

10 OD

45 OD

200 OD

400 OD

RPC

2 OD

5 OD

8 OD

45 OD

200 OD

400 OD

PAGE

1 OD

2 OD

3 OD

10 OD

45 OD

100 OD

HPLC

1 OD

2 OD

4 OD

20 OD

100 OD

200 OD

*Yield guarantee only for unmodified DNA oligo of 15-60 bases in length.
*Modifications can affect yield.
Delivery Specifications:
Turnaround:
5-7 business days
Deliverables:
Your desired oligonucleotides in tubes
Certificate of analysis (COA)
MS report for modified DNA oligo via HPLC purification
MS and HPLC report for RNA oligo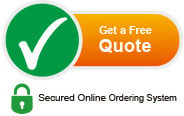 Quotations and Ordering
Our customer service representatives are available 24 hours Monday through Friday. You may contact us anytime for assistance.