GANP® Transgenic Mice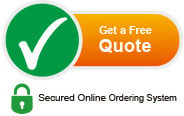 GenScript has licensed a unique GANP® technology from Transgenic Inc for the production of high-affinity and high-specificity antibodies. These mice can be chosen when high affinity and high specificity antibodies are needed for certain applications. GANP mice are available for all our hybridoma services including our Fast Monoclonal Antibody Services, Phospho-Specific mAb Service, Customized Monoclonal Antibody Packages, and Antibody Drug Development Services.
Key Features
High affinity: GANP® mouse produces mAbs with extraordinarily high affinity.
High specificity: GANP® mouse antibodies can be used to establish a highly-specific ELISA system that distinguishes similar substances.

GANP, the acronym for Germinal Center Associated Nuclear Protein (GANP), is a recently discovered protein, over-expressed in B-cells centered in embryo. It can be up-regulated in germinal center (GC) B cells upon immunization with T-cell dependent antigen. GANP carries two domains: a domain that generates RNA primers under the regulation of CD40/CD40L interaction (RNA-primase domain) and another domain of the MCM3-binding activity. GANP can augment the induction of somatic hypermutation (SHM) in the V regions, resulting in the affinity maturation of V regions during the proliferation and differentiation of Ag-driven B cells in GCs. Accumulating research has suggested that GANP is important in the reconstruction of antibody genes, and transgenic mice expressing high level of GANP can be used to produce antibodies with high affinity and specificity.
Nature Communications 4, Article number:1830 | doi:10.1038/ncomms2823 | Received 15 October 2012 | Accepted 28 March 2013 | Published 07 May 2013
GANP regulates recruitment of AID to immunoglobulin variable regions by modulating transcription and nucleosome occupancy
Shailendra Kumar Singh, Kazuhiko Maeda, Mohammed Mansour Abbas Eid, Sarah AmeenAlmofty, Masaya Ono, Phuong Pham, Myron F. Goodman & Nobuo Sakaguchi

Blood. 2000 Apr 1;95(7):2321-8.
A novel nuclear phosphoprotein, GANP, is up-regulated in centrocytes of the germinal center and associated with MCM3, a protein essential for DNA replication.
Kuwahara K, Yoshida M, Kondo E, Sakata A, Watanabe Y, Abe E, Kouno Y, Tomiyasu S, Fujimura S, Tokuhisa T, Kimura H, Ezaki T, Sakaguchi N.

ProcNatlAcadSci U S A. 2004 January 27; 101(4): 1010-1015.
Germinal center-associated nuclear protein contributes to affinity maturation of B cell antigen receptor in T cell-dependent responses
Kazuhiko Kuwahara, Satoru Fujimura, Yoshimasa Takahashi, Naomi Nakagata, ToshitadaTakemori, Shinichi Aizawa, and Nobuo Sakaguchi

J Immunol. 2005 Apr 15;174(8):4485-94.
Generation of high-affinity antibody against T cell-dependent antigen in the Ganp gene-transgenic mouse.
Sakaguchi N, Kimura T, Matsushita S, Fujimura S, Shibata J, Araki M, Sakamoto T, Minoda C, Kuwahara K.

BiochemBiophys Res Commun. 2008 Jan 4;365(1):22-8.
Production and characterization of a monoclonal antibody against GPR40 (FFAR1; free fatty acid receptor 1).
Hirasawa A, Itsubo C, Sadakane K, Hara T, Shinagawa S, Koga H, Nose H, Koshimizu TA, Tsujimoto G.

J Biol Chem. 2009 Oct 16;284(42):29041-9.
Prolyl 4-hydroxylation of alpha-fibrinogen: a novel protein modification revealed by plasma proteomics.
Ono M, Matsubara J, Honda K, Sakuma T, Hashiguchi T, Nose H, Nakamori S, Okusaka T, Kosuge T, Sata N, Nagai H, Ioka T, Tanaka S, Tsuchida A, Aoki T, Shimahara M, Yasunami Y, Itoi T, Moriyasu F, Negishi A, Kuwabara H, Shoji A, Hirohashi S, Yamada T.

J Biol Chem. 2010 Jul 30;285(31):23945-53.
GANP-mediated recruitment of activation-induced cytidinedeaminase to cell nuclei and to immunoglobulin variable region DNA.
Maeda K, Singh SK, Eda K, Kitabatake M, Pham P, Goodman MF, Sakaguchi N.
GANP® mice produce monoclonal antibodies with higher affinities than BALB/c mouse-produced antibodies
| Ranking | Clone | Strain | Affinity (KD) |
| --- | --- | --- | --- |
| 1 | 7C11 | GANP | 3.98*10e-9 |
| 2 | 6C1 | GANP | 3.29*10e-9 |
| 3 | 1B6 | Balb/c | 1.37*10e-8 |
| 4 | 1E12 | Balb/c | 2.19*10e-8 |
| 5 | 2G3 | Balb/c | |
| 6 | 7C3 | GANP | |
| 7 | 1E2 | Balb/c | |
| 8 | 7F7 | GANP | |
| 9 | 7E2 | GANP | |
Affinity ranking and affinity measurements taken by BIAcore for the monoclonal antibodies generated from GANP® mice or BALB/c mice.
Guideline for GANP® transgenic mouse offering
GenScript has signed a license agreement with TransGenic Inc., and is authorized to use GANP® transgenic mice to provide custom antibody service worldwide (excluding Japan). According to the agreement, GenScript needs to report to Transgenic Inc. the names of customers who have used GANP® services through GenScript.
Any customer using GANP® mice through GenScript Services for research use only does not need to pay an additional fee to Transgenic Inc. However, Transgenic Inc. may charge additional license fees and/or royalties if the antibody becomes a commercial product. GenScript does not have the right to grant the commercial sublicense to any third party. The clients must negotiate with TransGenic Inc. to obtain their own commercial license though GenScript is currently working on obtaining this ability to streamline our customers' experience.
Quotation and Ordering
Quotation and Ordering
To request a quotation, please download and complete our Quick Quotation Request Quick Quotation Request
To submit an antigen, mail it together with a completed hard copy of Antigen Submission Antigen Submission Form
Form to Antibody Services, GenScript, 860 Centennial Avenue., Piscataway, NJ 08854, US.
Please email or fax the quotation request and the antigen submission form to GenScript.
Our customer service representatives are available 24 hours a day, Monday through Friday to assist you.