cGMP Peptide Applications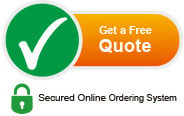 Naturally occurring peptides play important and diverse roles in the biochemistry of all living species. Though peptides exhibit highly specific biological activities, many peptides were not traditionally considered suitable for pharmaceutical applications due to the high cost of peptide manufacturing, and difficulty in targeted cellular delivery. However, with the recent development of new technologies, more stable peptides can be synthesized in a more affordable way, with enhanced peptide bioavailability and delivery methods; therefore, peptides are increasingly recognized as lead molecules in pharmaceutical research.
More than 60 peptide drugs are already on the market for treatment of hypertension, osteoporosis, growth deficiency, severe chronic pain, prostate cancer, asthma, diabetes, blood clotting, bacterial infections, infertility, and HIV. The sales of peptide drug exceed 70 billion USD in 2019, and the market is expected to grow at a CAGR of 9.1% from 2016 to 2024.
The success of a peptide drug often depends on modifying the naturally occurring peptide sequence chemically to improve its stability and bioavailability. Two modifications that increase peptide stability are PEGylation and unnatural amino acid incorporation. Bioavailability is enhanced by conjugation of peptides to surface receptor ligands (lectin, sugars, lipoproteins), antibodies, carrier peptides (TAT), or synthetic receptor ligands. In addition, incorporation of nuclear localization signals can improve subcellular targeting of peptide drugs.
GenScript's scientists are ready to provide the most adequate and cost-effective synthetic solution for your peptide pharmaceutical project, including:
Process development
Scale-up studies
Analytical method set up and validation
Process validation
Stability studies
Chemistry, Manufacturing and Control (CMC)
Regulatory support
Furthermore, to ensure you meet your tight deadlines, GenScript has established fully automated synthesis platform for large-scale peptide synthesis service.
Reference
---
Lee, A. C. et al. A Comprehensive Review on Current Advances in Peptide Drug Development and Design. Int J Mol Sci. 2019; 20(10):2383. doi: 10.3390/ijms20102383
---
Antimicrobial peptide databases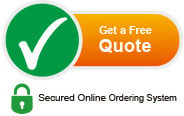 Our customer service representatives are available 24 hours Monday through Friday. You may contact us anytime for assistance. Orders can be placed online, over the phone, by email or fax. Please have your payment information (credit card, purchase order or bank information) ready.