High-throughput Protein Variants Service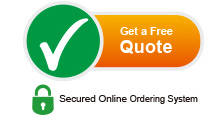 Generating and selecting protein mutants are an effective way to obtain desired protein functions in protein structural biology and functionality studies. However, producing a large collection of protein variants is often time-consuming and labor-intensive. Powered by high throughput gene synthesis, mutagenesis and protein production platforms, GenScript's professional teams of scientists can help speed up your project by offering High-throughput Protein Variants Service which can deliver up to 1,000 protein variants within 30 business days.
GenScript's High-throughput Protein Variants Service includes gene synthesis, mutagenesis, subcloning, pilot scale protein expression in E. coli system, and 1-step protein purification. The service can be customized to meet any individual project's requirements.
Advantages:
Fast turnaround: 30 days to get 1,000 protein variants
Cost efficient: Save up to 70%
Flexibility: Fully customized to meet all requirements
Largest high-throughput capacity in the industry
Proprietary Gene-on-Demand gene synthesis and BacPower™ protein production platforms
Flow chart of high-throughput protein variants service:
1,000 protein variants

High-throughput Protein Variants Package
Milestones
Timeline
Specifications
Deliverables
Catalog No.
Step 1
Sub-step I: Gene synthesis (Free of charge for 1 template)
10 business days
Gene design and synthesis through the Gene-on-demand technology

4 μg (1 μg for low-copy plasmid) lyophilized destination vector containing the gene
Sequence chromatograms covering your gene (electronic)
Construct map for the plasmid (electronic)
Quality assurance certificate

SC1594

Sub-step II: Mutagenesis
Synthesis variant genes1
Sub-step III: Subcloning (Free of charge for sucloning into same vector)
Subcloning the variant genes into desired vector
Step 2: Pilot scale expression (E. coli system)
10 business days
High-throughput protein expression2

Cell lysate
COA includes SDS-PAGE and/or Western if only order step 1 & 2

SC1595

Step 3: 1-step purification
10 business days
High-throughput protein 1-step purification3

Purified protein
COA includes SDS-PAGE and/or Western

SC1596
Additional Notes:
1. GenScript is not obligated to provide scientific design service for mutant genes.
2. Protein sequences are subject to pre-project analysis. Exclusions are applicable for membrane proteins and toxic proteins.
3. Cell lysate or purified protein: After 1-step purification, the protein purity can usually reach >75%. However, GenScript does not guarantee the amount and purity of protein for this service.
Quotation and Ordering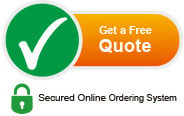 Our customer service representatives are available 24 hours Monday through Friday. You may contact us anytime for assistance. Orders can be placed online, over the phone, by email or fax. Please have your payment information (credit card, purchase order or bank information) ready.