Hybridoma Generation for Therapeutic Antibody Discovery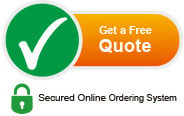 Hybridoma technology and development is a critical step on the path towards therapeutic mAb discovery and antibody drug lead generation. GenScript's Hybridoma Generation for Therapeutic Antibody Discovery Service starts by selecting from a portfolio of immunization approaches to insure robust and appropriate immune responses. The combination of optimized immunization, fusion, and functional screening assays yields up to 100 high quality clonal hybridomas, assuring the success of your antibody drug discovery from the very beginning. Learn more »
Generating an optimal hybridoma starts with selecting the best immunization strategy. With the Hybridoma Generation for Therapeutic Antibody Service, immunization options include, protein, whole cells, DNA immunization, or any combination of the three. Hybridoma generation continues with high efficiency electrofusion, increasing the amount of fusion events and therefore the likelihood of immortalizing essential lymphocytes compared to chemical methods. Finally, we make sure you capture the next potential blockbuster mAb drug with our high-fidelity selection. High throughput screening for affinity measurements, epitope binning, and isotyping allows for rational selection of top clones. Ultimately, final clonal selection is based upon performance in customer's functional assays. Qualifying clones meeting the customer's criteria can confidently be moved along the therapeutic antibody drug discovery pipeline, integrating seamlessly with sequencing and subsequent recombinant antibody engineering.
Key Features of Premium Hybridoma Development Services
One stop solution: from antigen production to hybridoma development and characterization.
Full spectrum of immunization approaches: protein, peptide, whole cells and DNA immunization.
High throughput screening: Proprietary NativeSelect ELISA or HT March for high efficiency screening.
Comprehensive functional assay: Validated functional assay platforms provide reliable in vitro screening.
Readily integrated downstream services: Ab sequencing, Ab humanization, rAb production and anti-idiotype antibodies for your Ab drug PD/PK studies.
Premium Hybridoma Development Service Details (SC1693)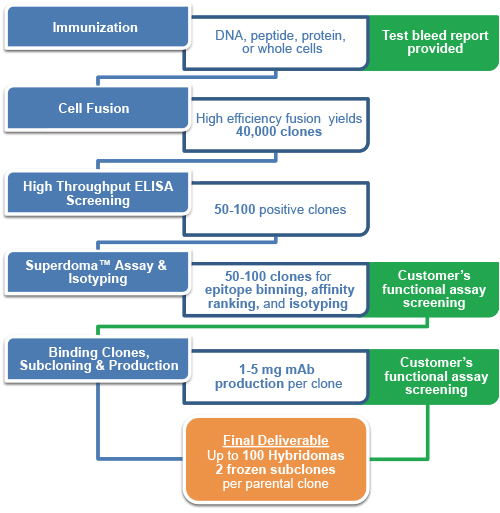 Premium hybridoma development service
Phase
Description
Immunogen Preparation

Protein immunogen supplied by GenScript:(Strongly Recommended)

GenScript generates high quality antigen with our gene synthesis and protein expression service

Or qualified immunogen provided by customer:

Protein antigen must be >85% purity, 7-10 mg, GenScript will verify the antigen purity and quantity before immunization

Immunization

Immunizations for 50 Balb/c mice or GANP mice transgenic mice
Test bleed
Maintain the immunized animals (six-months)

Cell Fusion, Screening

Cell fusion, (4x10e4 clones)
Primary screen (NativeSelect ELISA or HT March)
Expand all positive parental clones into 24-well plates
Re-screen the samples (NativeSelect ELISA or HT March)
Pick and freeze positive clones from initiated screening (50-100 positive clones)

Superdoma Assay and Isotyping

Superdoma assay to sort top affinity clones from different epitope-binding groups
Isotyping all the clones
All positive clones for functional assay ( 50-100 clones)

Small Scale Antibody Production

Small scale antibody production ( 50-100 clones, supernatants or 1-5 mg purified antibody for each)

First Delivery

Supernatants or purified mAbs for In-Vitro functional assay and affinity measurement

Functional Assay(Optional)

Functional assay according to customers'request

Subcloning, Expansion and Cryopreservation

Subclone and screen (NativeSelect ELISA or HT March)
Freeze down multiple vials for each clone

Final Delivery

2 vials of cell lines for 2 subclone from each parental clone and 5 ml supernatants
Full report

Large Scale Antibody Production and Storage Service(Optional)

Produce antibody with roller bottle culture or ascites production
Purify the produced antibodies by protein A/G affinity column
Verify the produced antibodies
Cell bank service
Antibody sequencing
Note:
1) This protocol is for you reference, and we can customize your project base on your specific requirement.
2) We provide free cell line storage service for 6 months from the date of cell freezing. If customers require continued storage service after the end of the six-month period, the charges are set at $38 per cell line per year, and $350 per cell line for a working cell bank service (up to 30 vials).
Premium Hybridoma Related Services
GenScript has over 12 years of experience developing customized antibodies against difficult targets. Our ImmunoPlus technology is available through our Custom mAb and Custom pAb services. You can even utilize ImmunoPlus in our Semi-Custom mAb Production Service which simplifies custom mAb protocols to 3 easy steps. Some other related services include: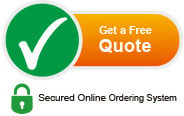 Quotations and Ordering

Our customer service representatives are available 24 hours a day, Monday through Friday to assist you.