Download AmMag™ Antibody and Protein Purification Brochure
GenScript provides a comprehensive portfolio of reagents, accessories and automation to enable antibody and protein purification from cell cultures and lysates.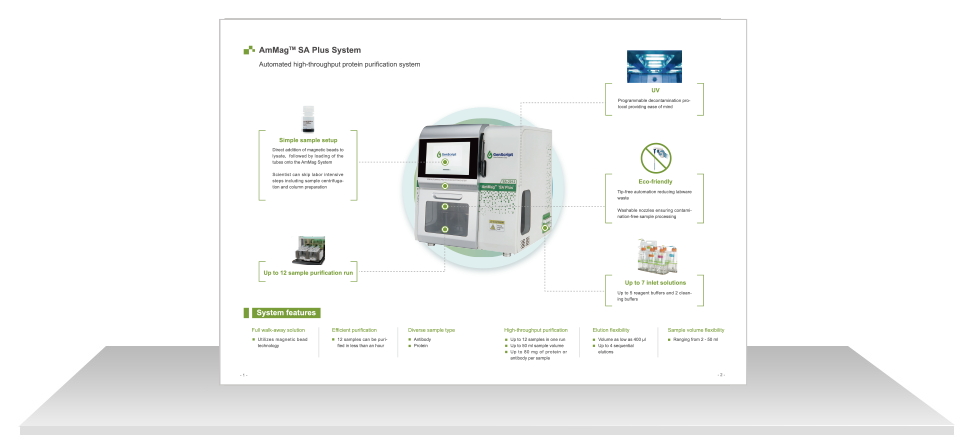 Download the brochure to learn:
AmMag SA Plus Features.
AmMag SA purification workflow.
Comprehensive solutions enabling manual and automated protein and antibody purification.