Immunoassay Development Services for Drug Discovery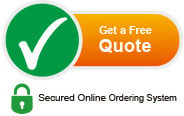 Modern drug discovery, pre-clinical, demand reliable high-throughput assays for the detection of drug compounds in serum and other biological samples. Because of the complexity and long time commitments involved in the development of such assays, particularly highly specific or efficient assays and immunoassays, many pharmaceutical companies, biotechs, and academic institutions have found that it becomes a bottleneck, holding up valuable research.
GenScript's efficient and reliable antibody production and immunoassay development services provide a solution to this problem, delivering top-quality assays and freeing up necessary staff and facilities.
Key Features:
Fast Turnaround: At GenScript, most projects of this kind take only 7-9 months from immunogen preparation and animal immunization to antibody production and immunoassay development. This is 25%-40% faster than industry standard of 12 months.
High Efficiency: Our proprietary technologies, combined with over 25 years of experience, all but ensure the project's success and the quality of the results.
Comprehensive Services: Our immunoassay development service package spans from immunogen preparation and antibody production and characterization to immunoassay development and validation.
Strong Scientific Support: Each project is carefully evaluated and designed by experienced PhD-level scientists.
Services:
Our immunoassay development services are project-based and designed for drug discovery. Our scientists and project managers will discuss with each client the project design, cost estimates, and delivery specifications. We offer two basic categories of services: 1) Immunoassay development service for drug compound discovery and 2) immunoassay development service for therapeutic antibody detection. In general our services include the following:
Antigen and immunogen preparation
Antibody production, purification and modification
Cell line generation
Immunoassay development
Reagent preparation
Assay kit manufacturing
SC1181: Services for Drug Compound Discovery

SC1182: Services for Therapeutic Antibody Detection

Delivery Specifications:
The delivery specifications of each service vary depending on the types of services requested and the requirements of the assays. Since every project is designed-to-order, our scientists and project managers will discuss project design, cost estimates, and delivery information with each client. In general, we deliver cell lines, antibodies and conjugates, assay protocols, assay reagents, assay kits, experiment records, and specific data derived from a given project.
Quotations and Ordering:
Please send a quotation form via our Secure Web Server or by email. You may also contact us by phone or fax, as listed below. Our customer representatives are available 24 hours Monday through Friday to assist you.
Orders can be placed by email, phone, or fax with a formal PO (Purchase Order) or credit card (

). Please send along with your order a detailed project description and delivery specifications that you have agreed with GenScript.