Bacterial fermentation services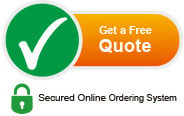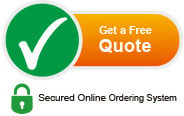 Bacterial fermentation is a cost-effective solution for large scale protein production that often form a bottleneck for researchers due to the required expertise and equipment. GenScript offers industry-scale bacterial fermentation services with over 10 years experience in bacterial fermentation. Our service is highly customizable from optimization of expression and growth condition to large scale protein production, purification and characterization. Given our bacterial fermentation capacity, we have produced up to 3 metric tons of bacterial cell paste per run yielding homogeneous recombinant protein up to several grams, at ≥98% purity.
Advantages of GenScript's bacterial fermentation services
Large capacity: GenScript's bacterial fermentation services are available at any scale between 1L and 500L.
Large-scale protein purification: GenScript provides comprehensive, large-scale protein purification services that include affinity, gel filtration, ion exchange, and hydrophobic-interaction chromatography.
Full spectrum of services: GenScript offers a full range of upstream and downstream services, from gene synthesis and expression vector construction to protein expression & purification as well as downstream application development, such as antibody production and assay development.
Competitive prices: Starting at just $480 for regular fermentation and $765 for high cell density fermentation, GenScript's bacterial fermentation services offer the most competitive prices in the industry.
Package details of bacterial fermentation services
Customer provides
(any one)

Fermentation Scale

Timeline#

Deliverables

Price

Target sequence
DNA/Expression construct
Glycerol stock
Microbial growth plate

5L

1-2 weeks

Cell paste
Batch records
QC datasheet

Regular fermentation

starting from $480

Get Quote (using downloadable inquiry form)

High cell density fermentation

starting from $765

Get Quote (using downloadable
inquiry form)

10L

20L

50L

100L

2-3 weeks

200L

300L

500L

3-4 weeks
#All timelines are approximate