Bioanalytical Services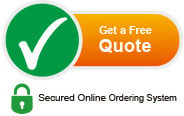 Bioanalytics is critical in drug discovery and development. GenScript provides a wide range of biophysical, biochemical and functional analysis for comprehensive ab/protein characterizations, using our state-of-art analytical platforms, including HTS iQue Screening system, BD FACS Calibur with HTS loader, Biacore 8k, LC-MS, and more.
With professional scientists and advanced facilities, GenScript provides individual analysis and integrated analytical solutions for clients from lead generation, lead optimization, drug candidates, stable cell line development, all the way up to pilot scale production.
GenScript has developed over 50 bioanalytical methods.

GenScript has supported over 200 NME programs.

GenScript's largest HTS capacity is 10,000 molecule/day

Key technologies/facilities:
Biacore 8k
Biacore T200
HTS iQue Screener
BD FACS Calibur with HTS loader

Key technologies/facilities:
GenCripsr gene editing technology
Lentivirus gene knockout technology
FLIPRTetra
EnVison & PHERAStar
Top count
Liquid handler
Molecular weight analysis
Sequence coverage analysis
PTM analysis
Purity test
pI test
Charge variant analysis
N/C terminal sequence verification
N-glycan analysis
Impurity analysis (HCP,HCD…)

Key technologies/facilities:
Agilent HPLC1200,1260,UHPLC1290
Waters ACQUITY UPLC H-class Bio Core System
Sciex CE P/ACE MDQ Plus
SCIEX TripleTOF 4600 mass spectrometer
Applied Biosystems 7500 Real-Time PCR System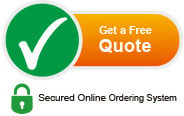 Quotations and Ordering
Our customer service representatives are available 24 hours a day, Monday through Friday, to assist you.