Recombinant Bispecific Antibody (BsAb) HTP Expression Service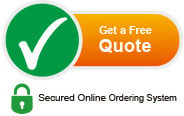 Bispecific Antibodies (BsAbs) are antibodies that can simultaneously bind two separate and unique antigens (or different epitopes of the same antigen). Testing the expression level and characterizing the binding properties for newly designed bispecific antibodies are the first and essential steps for developing any BsAb constructs. GenScript Protein expression Experts have the experience in producing a variety of bispecific antibodies in different formats (KiH with common Light chain, CrossMab, and lgG-scFv).
GenScript's recombinant BsAb HTP expression service is embedded with High Density HD system, which ensure a high expression level and the automation equipment allow us to minimize lot-to-lot variation. This platform is ideally for a quick and robust screening for BsAb format and linker type or length. This allows the determination of BsAb hits with best yield and lowest mis-pair.  By applying GenScript's BsAb purification method, the final products obtained from pilot screening have a higher purity, which can be directly used to the preliminary binding assay or cell based assay.
Cost-effective and fast solutions from protein expression Experts

One-step purification: Obtain more high-purity BsAb from the pilot expression

High Throughput production: Quick screening for different BsAb designs
Bispecific Antibody (BsAb) HTP Expression: Case Studies

Bispecific type: KiH with common Lc
Standard

New

Bispecific type: CrossMab
Standard

New

Bispecific type: lgG-scFv
Standard

New
Bispecific Antibody (BsAb) HTP Expression: Service Specs
4+ BsAb sequences designed by clients

Gene Syn. Cloning and plasmid prep

Transient expression with one step purification (40 or 100 mL)

QC and Fast delivery
Deliverables include: Purified antibody as specified, QC data. Final buffer 4% sucrose in 50mM Histidine pH 6.0 buffer.
Standard QC (included in the package): A280, SDS-PAGE, SEC-HPLC and Endotoxin <10Eu/mg. Additional QC: LC-MS (upon request with additional cost)
The expression is done in High Density HD expression system.
Turnaround time: Mol. Biol. part takes 10-14 BD, and expression purification take 10-14 BD (for the first 8 BsAb). Add 3 BDs for every addional 8 BsAb or the gene over 3,000bp.
This package only applies to "KiH with common light chain, CrossMab and IgG-scFv" BsAb designed by clients.
This service is only available in US market.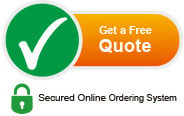 Quotations and Ordering
Our customer service representatives are available 24 hours a day, Monday through Friday to assist you.