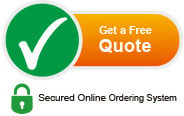 Applications of Gene Synthesis:
Large-Scale Production of cDNA Fragments for Microarray Chips
Applications


Gene expression profiling
Drug discovery
Phenotypic analysis
Pharmaceutical product development
Problems


A DNA microarray is a small chip on which single-stranded pieces of DNA ("probes") are synthesized. This technique is used to screen biological samples for the presence of specific genetic sequences. DNA microarray is expected to become an indispensable tool in fields of biology, biotechnology, drug discovery and elsewhere. However, several combinatorial optimization problems may emerge during the design and production of microarrays. One of problems with cDNA production is that not all mRNA's are reverse-transcribed at the same level of efficiency. This leads to reverse transcription bias, which can change the relative amounts of different cDNAs measured by the microarray assay. Other complications may crop up during research, such as the shortest deposition sequence problem and the probe placement problem.
Our Solution


GenScript specializes in the large-scale production of cDNA fragments for microarray chips. GenScript technology is based on advances in the understanding of cDNA microarray chip structure, function and the biology of the techniques involved. We can solve the problems of cDNA production as follows: (i) Probe synthesis: The shortest common supersequence problem for hundreds of thousands of 25-mers over the DNA alphabet must be solved before the probe synthesis process can begin; (ii) Probe placement: Given the sequence, GenScript can find an embedding of each probe sequence in the supersequence and a location on the chip such that a certain border conflict index is minimized. This placement problem can be solved by using heuristics; (iii) Probe selection: Given a large set of probe candidates, each of which reacts to the presence of a particular set of genes, GenScript can select a minimal subset of probes such that each gene is covered by a sufficient number of probes and each pair of probe sets is sufficiently far apart.
Our Advantages


Let GenScript's vast experience in cDNA production accelerate your research by providing you with a high-quantity of trouble-free cDNA fragments optimized for your application, maximizing your results.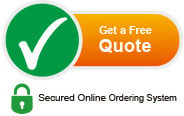 Quotation and Ordering
Our customer service representatives are available 24 hours Monday through Friday.
You may contact us anytime for assistance.
The products and services in this section are for Research Use Only. Not for use in human clinical diagnostics or therapeutics or in vitro diagnostic procedures.