Complete Affinity-Purified Peptide Polyclonal Antibody Package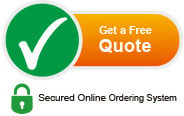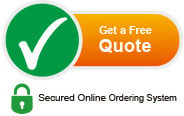 Our affinity-purified polyclonal antibody package in rabbit delivers 10-50 mg purified polyclonal antibodies with guaranteed ELISA titer. For all antibody projects using antigens designed, synthesized, and conjugated by GenScript, we guarantee a final ELISA titer of 1:64,000 or better—in any host.
Ordering Process: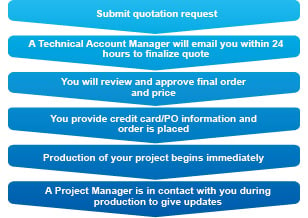 Key Features:
Guaranteed Results: For polyclonal antibody projects that employ peptide antigens designed, synthesized, and conjugated by GenScript, the final antibody product will have an ELISA titer of 1:64,000 or better, guaranteed.
Optimized immunization: Our OptimumAntige™ design tool and intelligent Antigen Strategy inscrease antibody specificity and affinity.
Advanced affinity purification technology: Affinity-purified antibodies yield high specificity to the target sequence with lower background.
Certified facility: AAALAC International accreditation and OLAW certification, demonstrating our commitment to responsible animal care and use.
Service Information (Rabbit) (Cat.No.: SC1031)
Includes:

Time Frame:

Deliverables

1) Peptide synthesis: (<15 a.a, >85% purity, 15 mg)
2-3 weeks
10-50 mg affinity-purified antibodies

1-2 ml pre-immune serum

ELISA results

5 mg peptide, MS and HPLC reports


2) Conjugation: A cysteine is automatically applied to the C terminus (or N terminus) of the peptide and conjugated to KLH.
1 week
3) Immunization: Two rabbits, pre-immune bleed, three immunizations/rabbit
6 weeks
4) Final bleed
5) Peptide (5 mg) conjugated to affinity resin
1 week
6) Antibody purification by column
7) ELISA test
8) Shipping
1-2 weeks
Total
13 weeks
Our customer service representatives are available 24 hours a day, Monday through Friday to assist you.