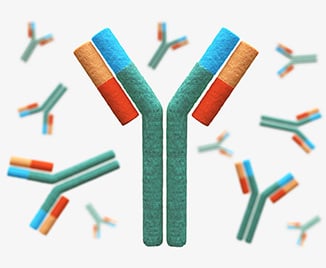 A quality antibody is one that bears the appropriate sensitivity and specificity best suited for your target experimental assay. Not all antibodies work across a wide range of applications because each application has different performance specifications. For example, antibodies used in Western blots recognize denatured, linearized protein antigens, while flow cytometry, sandwich ELISA, IF, and functional assays all require antibodies that recognize the natural, folded shape of the protein.
As you begin your quest to generate a custom antibody that is best suited for your research needs, do ask yourself these basic questions:
What research application(s) am I planning to this custom antibody in?
Is a polyclonal or monoclonal antibody better suited for my assay?
Where is my protein/epitope of interest located?
Is the epitope unique or common, linear or conformational, buried or surface exposed? Is it subject to post translational modifications?
Being clear on the answers to such questions will ensure that you begin your antibody generation process under optimal conditions, and ultimately maximize your success at generating your desired antibody.