GMP Regulations
USP <1043> Ancillary Materials for Cell, Gene, and Tissue-engineered Products
ICH Q7 Good Manufacturing Practice Guide for Active Pharmaceutical Ingredients
NMPA: Technical guidelines for pharmaceutical research and evaluation of immune cell engineered products
Guideline and procedure specified in Chinese Pharmacopeia: rigorous analytical method development and validation process
GMP Quality Management
Grade C and A cleanroom
cGMP compliant environment monitoring
Pharmaceutical-grade key raw materials and consumables
MES production monitoring
Sterile water for injection in entire process
IQ, OQ, PQ verified equipment
Animal component-free processes (ACFP) under GMP-compliance
Qualified and well-trained GMP production personnel
Full traceability of production and QC records
Comprehensive strain and final product stability studies
Additional QC tests: Biological Activity, HCP, HCD, Mycoplasma, Sterility, Endotoxin
Strict incoming material inspection
GMP Facility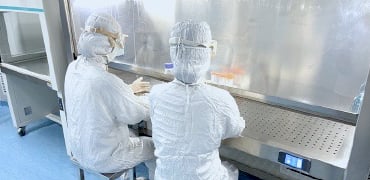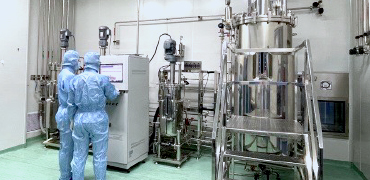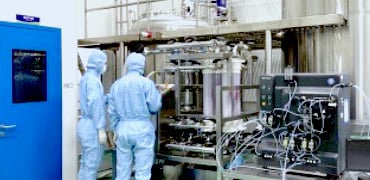 GMP Workflow
* GMP-grade protein products can use the same cloning, sequence and expression system as non-GMP-grade proteins, and have the same performance, enabling your key materials to achieve seamless conversion to GMP-grade.
Q&A
Q: How long is the development time for a GMP-grade protein?
A: The development time depends on the customer's requirements. Generally, the development time of a GMP-grade protein is 3-6 months.
Q: Can GenScript's GMP-grade protein be directly used in clinical or human injection?
A: GenScript's GMP-grade proteins can be used as key raw materials in the production of your final product, but they cannot be directly used in clinical practice or human injection.
Q: For GMP-grade proteins, what documentation support can GenScript provide?
A: GenScript can provide COA, Datasheet, TSE/BSE statements for free. For other documents such as DMF, etc., please contact us for details.
Q: Can GenScript accept customer audits?
A: Yes, GenScript can accept any online or offline customer audit.