Custom Polyclonal Antibody Production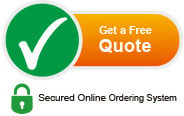 GenScript offers a full suite of high quality custom polyclonal antibody production services designed with your needs in mind. Since 2004, our team has produced over 15,000 high quality custom polyclonal antibodies from rabbit, mouse, and rat hosts. The PolyExpress™ protein immunization packages carry industry leading guarantees of WB and IP positive against target protein binding with 1:128,000 ELISA titer. All you need to provide is your target sequence and GenScript gets to work. Read More »
Our PolyExpress™ Premium package includes protein antigen production, the best choice for high quality antibody production. PolyExpress™ Premium or Premium Plus also guarantee delivery of antigen affinity-purified antibody 2 weeks faster than any other vendor. PolyExpress™ Basic, Silver, and Gold packages for custom polyclonal antibody production start with peptide antigen design using our proprietary OptimumAntigen design tool and finish with affinity purified polyclonal antibodies. PolyExpress™ peptide immunization services deliver custom rabbit polyclonal antibodies from sequence to antibody in just 45 days.
Key Features of PolyExpress™ Custom Polyclonal Antibody Production Services
Cost effective and comprehensive: pricing starts from $649 and includes antigen synthesis and purification!
Fast turnaround time: delivery of purified custom polyclonal antibodies in as little as 45 days.
Optimal immunization: Our OptimumAntigen design tool and intelligent Antigen Strategy increase specificity and affinity of antibodies.
Guaranteed results: affinity purified custom polyclonal antibody quantities and ELISA titers of 1:128,000.
Certified facility: AAALAC International accreditation and OLAW certification, demonstrating our commitment to responsible animal care and use.
Polyclonal Antibody Services Recommendations
For polyclonal antibodies targeting poorly defined epitopes we recommend protein antigens. Protein antigens provide the immune system the complete profile of exposed epitopes in the same conformational context the antibody will ultimately recognize the antigen such as FACS, sandwich ELISA, or receptor blocking for example. If financial constraints prevent selection of protein antigen packages, we recommend using the maximum amount of peptide antigens with our Gold package. Read More »
Custom Polyclonal Antibody Generation Related Services
Not looking for polyclonal antibodies? We have offerings for every antibody project. Just a few include:
DNA immunization: a powerful tool for challenging targets such as membrane proteins, toxic and unstable antigens.
MonoExpress™ mAb Production Service high quality, purified monoclonal antibodies guaranteed to work in your application.
Semi-custom Monoclonal Antibody Production Services: you can go from antigen sequence to antibody production with as little as 3 easy decisions.
Unsure which service line is appropriate for your application? Try our Antibody Service Selection Tool.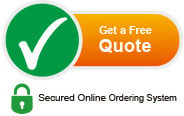 Quotation and Ordering

Our customer service representatives are available 24 hours a day, Monday through Friday to assist you.