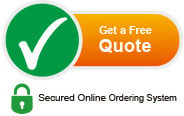 As a global leader in custom mAb generation, GenScript's MonoRab™ technology is able to generate a large number of high-quality rabbit mAbs to maximize the success of identifying mAbs perfect for your specific research application(s). Our advanced, proprietary rabbit mAb discovery technology involves the isolation and cloning of rabbit B cells, and capitalizes on the rabbit's natural ability to generate high-specificity, high-affinity mAbs towards a wide range of difficult targets such as small molecules, Ab drugs, and even antigens that are non-immunogenic in mice.
How we maximize your success
Identify the top mAbs for your application by testing them in-house!

High clone number delivery & industry-leading turnaround times!

Dedicated Ph.D.-level project managers & 24 h technical support
Method
MonoRab™ is a full-scale, comprehensive antibody generation service which harnesses GenScript's advanced expertise in rabbit mAb discovery. With our proprietary immunization and B cell cloning technologies, we are able to generate a large number of diverse, high-affinity rabbit mAbs towards your target antigen with industry-leading turnaround times and highly competitive pricing.

Service Details
In addition to customizing a MonoRab™ package tailored specifically to your needs, we also offer comprehensive antigen design and production services.
Phase
Description
Timeline
Deliverables
I) Animal Immunization
4 rabbits (express or conventional immunization)
Express: 5 - 6 weeks Conventional: 8 - 10 weeks
• Antiserum report
• Small scale pAb purification (optional)
II) B Cell Cloning and Screening
1 round of B cell cloning
3 weeks
• Positive clones report
• 1 ml B cell supernatant delivery, up to 50 clones (optional)
Additional screening and increased clone number delivery options available
III) Antibody Sequencing & Small Scale Transfection
Sequencing of 5 customer-selected clones, followed by small scale rAb expression
3 weeks
• Sequence reports
• Up to 5 rAb supernatants (2 ml), or purified rAb (0.1 mg)
Additional sequencing and supernatant delivery options available
IV) Recombinant Antibody Production
Scalable expression of selected recombinant rabbit mAbs
3 weeks
• Sequencing report
• Purified antibody
Resources

Did You Know, GenScript Offers Custom Antibody Services for Basic Research, Diagnostics , & Therapeutic Antibody Discovery!
Quotations and Ordering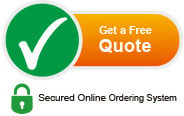 Our customer service representatives are available 24 hours Monday through Friday. You may contact us anytime for assistance. Orders can be placed online, over the phone, by email or fax. Please have your payment information (credit card, purchase order or bank information) ready.