Custom cosmetic peptides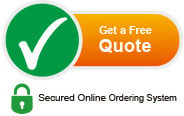 Cosmetic peptide synthesis services require stringent quality control to ensure lot-to-lot reproducibility, proficiency in the manufacture of custom and modified cosmetic peptide sequences, as well as large-scale synthesis capacity. With over 17 years of peptide synthesis expertise, GenScript has the track record and experience required to achieve high quality, large-scale cosmetic peptide synthesis at an economical price. In addition, GenScript offers a number of catalog cosmetic peptides that are ready for scale-up to your desired quantity.
To request a quote for cosmetic peptides: Use our online quotation system or email us at peptide@genscript.com.
Benefits of GenScript's Cosmetic Peptide Synthesis Services

Readily available catalog peptides:
Numerous catalog peptides that can be easily synthesized in large quantities by our cosmetic peptide synthesis services
Scale-up capacity:
Capacity for synthesis of mg to kg quantities of cosmetic peptides
Cost-effective scaling capability:
Highly-efficient scale-up technologies allow for bulk cosmetic peptide synthesis at extremely economical prices
Customization:
Palmitoylation, eladic acid, plus a comprehensive list of additional cosmetic peptide modifications available
High-quality and reproducibility:

▪ Customized production reports
▪ Stringent quality control processes
▪ Up to 98% purity

Experience:
PhD staff chemists with over 17 years of experience in peptide synthesis
Delivery Specifications
Every step of GenScript's cosmetic peptide synthesis is subject to stringent quality control. Cosmetic peptide deliverables include:
Lyophilized peptides of the required sequence, purity, and quantity aliquoted into # of vials specified by customer.
Turnaround time is project dependent.
QC reports including MS spectra, HPLC chromatograms, and COA documents.
Cosmetic peptides are purified to the guaranteed specifications below:
| | |
| --- | --- |
| Index | Specification |
| Water Content | ≤5.0% |
| Acetate Content | ≤15.0% |
| Peptide Content | ≥80.0% |
| Purity Level (by HPLC) | ≥95.0% |
Cosmetic peptide function guide
The global market for cosmeceuticals is projected to reach in excess of $30 billion by 2016. Cosmetic peptides are attractive as key ingredients in cosmeceutical products due to their natural occurrence, high-stability, and ability to stimulate a variety of cellular functions that result in wound healing, as well as a reduction in wrinkles and fine lines. Through these actions, peptides provide an unmatchable boost to cosmeceutical formulations by helping to defy the inevitable effects of the aging process.
Cosmetic peptides can be grouped into categories according to their function:
Signal peptides
General functions: increase collagen synthesis or inhibit collagen breakdown

These peptides stimulate proliferation of fibroblasts (skin cells that secrete the extracellular matrix) and collagen synthesis via receptors like elastin. They may also Inhibit metalloproteinases involved in the degradation of collagen and elastin. Application of products containing these peptides results in firmer, younger skin.

Examples:
▪ Palmitoyl Tripeptide-5 - Activates TGF-β to induce collagen synthesis.
▪ Palmitoyl Tripeptide-5 - Activates TGF-β to induce collagen synthesis.

Neurotransmitter-affecting peptides
General function: Inhibit signal transduction
pathways at neuromuscular junctions

Sometimes derived from animal venoms, these peptides inhibit signal transduction pathways at neuromuscular junctions, blocking muscle contractions. The result is a decrease in the formation of wrinkles and fine lines.

Example:
Dipeptide Diaminobutyroyl Benzylamide Diacetate - Mimics a snake venom; Inhibits acetylcholine receptor at the neuromuscular junction to reduce repeated facial muscular movement thus treating facial lines and wrinkles.

Carrier peptides
General functions: Deliver co-factors to enzymes involved in collagen or elastin formation

These peptides can bind and transport copper which is a co-factor of enzymes involved in collagen and elastin formation. In addition, carrier peptides complexed with copper can stimulate wound healing.

Example:
GHK-Cu - Enhances wound healing and anti-inflammatory effects.

Antioxidant and anti-inflammatory peptides
General functions: Protect genes and proteins from oxidative damage; Suppress inflammatory response

Antioxidant peptides protect genes and extracellular matrix proteins from damaging reactive oxygen species (ROS). Anti-inflammatory peptides suppress inflammatory responses resulting in smother, firmer skin.

Example:
Carnosine - Histidine containing di-peptide chelates metal ions and inhibits glycosylation.

Enzyme inhibitor peptides
General function: Inhibit enzymes that contribute to aging

Typically derived from natural sources like soybeans, rice or even silk, these peptides directly or indirectly inhibit enzymes that contribute to aging.

Example:
Acetyl Tetrapeptide-5 – Inhibits angiotensin-converting enzyme resulting in increased lymphatic drainage which reduces puffiness around the eyes.
Quotations and Ordering
Order can be with either a PO (Purchase Order) or credit card. Our customer service representatives are available 24 hours, Monday through Friday to assist you.
We accept POs and major credit cards (). A 7% New Jersey sales tax will be applied to orders shipped to New Jersey. Your credit card will be billed under "GenScript" Click here to download our credit reference form. For international orders, we must apply the full charge at the time the order is placed. In the unlikely event that any given order cannot be filled, our guarantee will take the form of a full refund.