Thanks to everyone supporting our Paperless Program! With your help, we have donated 127,664 trees since July 1st 2018, when we first launched this program!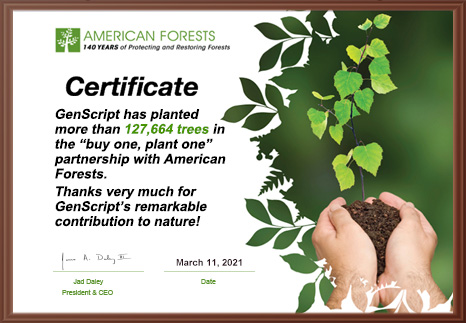 Photo Gallery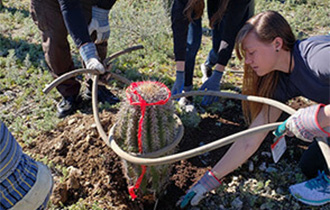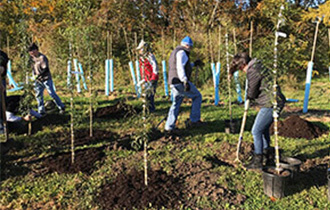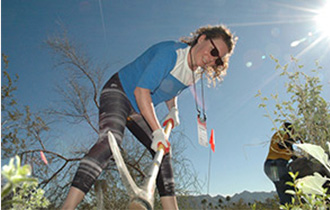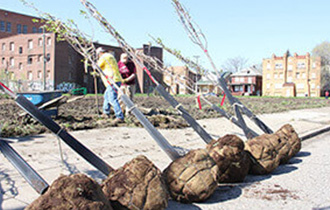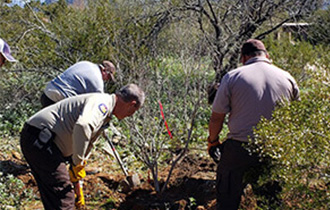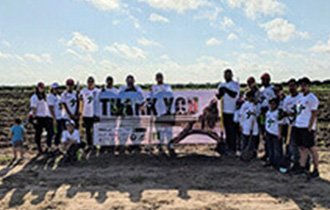 Ecosystem Restoration Highlights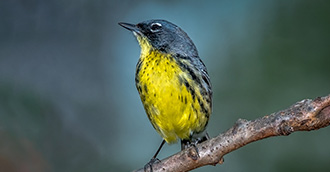 2018-2019 Kirtland's Warbler Habitat Restoration in Michigan
Trees Planted: 49,500
Timeframe: Spring of 2019
Tree Species: Jack pine
Location: Still working on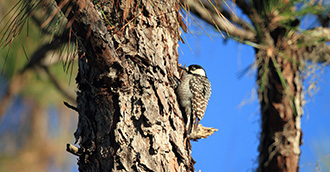 Georgia Longleaf Pine Red-Cockaded Woodpecker Habitat Restoration
Trees Planted: 15,000
Timeframe: Spring of 2019
Tree Species: Longleaf Pine
Location: Chattahoochee National Forest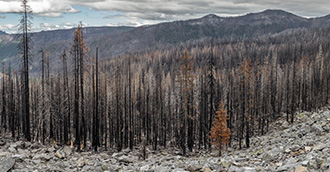 2020 Oregon
Whitewater Fire
Trees Planted: 5,000
Tree Species: Douglas-fir, Noble fir, White Pine, Western Hemlock and Red Cedar
Note: Please contact our customer service team [email protected] if you have any further questions. GenScript reserves all the rights to the rules, terms, and conditions of the Paperless Program.