Economy Gene Synthesis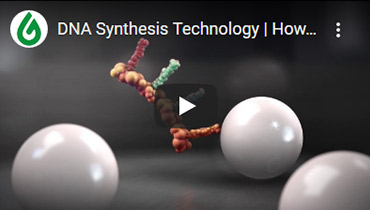 Economy gene synthesis offers low-cost gene synthesis starting at $0.19/bp for individually sequence-verified clonal DNA. With our proprietary silicon-arrayed production process, the chip-based platform can synthesize over 7,000 genes in a single run. Our cost-effective chip-based platform makes it possible for every research lab to get custom synthetic genes at an industry-leading low price and has been adapted to accommodate orders of any size.
The Advantage of Economy Gene Synthesis
Low-cost custom gene synthesis: Custom Gene Synthesis as low as $0.19/bp with no minimum order size.
100% sequence accuracy guarantee: Guarantee 100% sequence-verified with Sanger sequencing for each plasmid.
Custom cloning service: Get FREE Cloning on standard vectors and $49 for VectorArk cloning.
Free backup storage for your project: CloneArk™ plasmid storage for recovery in the event of an accident.
Free codon optimization: Improve gene expression by up to 100x with GenSmart™ Codon Optimization tool.
Service Applications
Economy gene synthesis can provide large scale custom genes with competitive price. Research and commercial applications for the technology include:
High-throughput Screening - Synthesize and express every gene in your project.
Genome Synthesis - Build synthetic genomes and incorporate your own design/variant elements.
Protein/Antibody Engineering - For variable region design, typically between 300-400 bp in length.
Metabolic Pathway Engineering - Test gene variants to optimize your metabolic pathway efficiency.
Vaccine Development - Express and screen recombinant viral protein vaccines.
The Standard Delivery
4 μg of lyophilized plasmid containing your gene insert (1 μg for low-copy plasmid) *
Sequence chromatograms covering each gene (electronic)
Construct map for the plasmid (electronic)
Quality assurance certificate
Economy Gene Synthesis Quotation & Ordering Process
GenScript offers an intelligent online smart quote system able to price any project instantly with best time and cost effective strategy in as short as 1 minute.

GenScript keeps all customer project details strictly confidential and clients maintain all intellectual property rights belonging to their projects. GenScript does not claim any rights to any synthetic or GenSmart codon-optimized genes.
Our customer service representatives are available 24 hours Monday through Friday. You may contact us anytime for assistance. Orders can be placed online, over the phone, by email or fax. Please have your payment information (credit card, purchase order or bank information) ready.