Express Gene Synthesis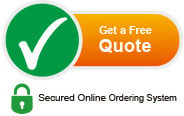 To ensure you meet your tight deadlines, GenScript is offering an express service so you can receive your synthetic genes in as few as 4 business days. With over 16 years of gene synthesis experience, our Express Gene Synthesis Service can accommodate any research timeline while maintaining the highest quality in the industry.
Choose from two flexible service options, Rush or Fast, to see which one best serves your research timelines and goals.

If so, order your genes using our Express Gene Synthesis Services TODAY !
To order
or
Advantages of Express Gene Synthesis Service
On Demand: synthetic genes in your lab in as few as 4 days
Quality Guarantee: 100% sequence accuracy, even for complex sequences
Made in USA: ensuring fast delivery time
Bundled Downstream Services: custom cloningNew and mutagenesisNew services bundled & fulfilled in US
Free GenSmart Codon Optimization: highly-acclaimed tool available for all gene synthesis orders
Express Gene Synthesis Service Specifications
Sequence Length
(bp)
Fast Delivery Time*
(Business Day)
Rush Delivery Time**
(Business Days)
Price
≤ 800
7
4
Request a Quote
801 - 1,200
7
5
1,201 - 2,000
9
7
2,001 - 3,000
11
9
3,001 - 4,000
15
11-13
4,001 - 5,000
15
*Not applicable to genes with complex sequences.
*Not applicable to genes with customized vectors.
**For Rush genes with >4,000 bp, quote request is required for price and turnaround time.
Deliverables for Express Gene Synthesis Service
4 µg of lyophilized plasmid containing your gene of insert
Sequencing chromatograms covering your gene (electronic)
Construct plasmid map (electronic)
Quality assurance certificate
Quotation and Ordering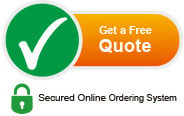 Online Order Tracking
To check the status of your orders during the production process, simply click the order ID in your personal GenScript account. View your ordering status and manufacturing details by hovering your mouse over the progress bar.