Meet eZwest™ Lite
eZwest™ Lite is an automated western blotting device providing an easy and simple solution in your western blotting workflow. After proteins are transferred onto the membrane, load the membrane into our eZwest™ Lite device for automated blocking, incubation, and washing cycles. The user only needs to prepare the required reagents, run the customized program, and eZwest™ Lite will take care of the rest. Once the program is finished, the user can collect the results and immediately proceed to detection and analysis steps. eZwest™ Lite is easy to use and has minimal footprint.
Advantages
Consistent Results

Antibody Saving

Programmable

Completely Hands-off
Consistent Results: Fully automated operation ensuring consistency every time
Antibody Saving: Automatically recover primary antibody for re-use
Programmable: Easily customization program for protocol need
Completely Hands-off: Load your reagents and Go
Simplify & Save Hours of Labor in Your Western Blot Workflow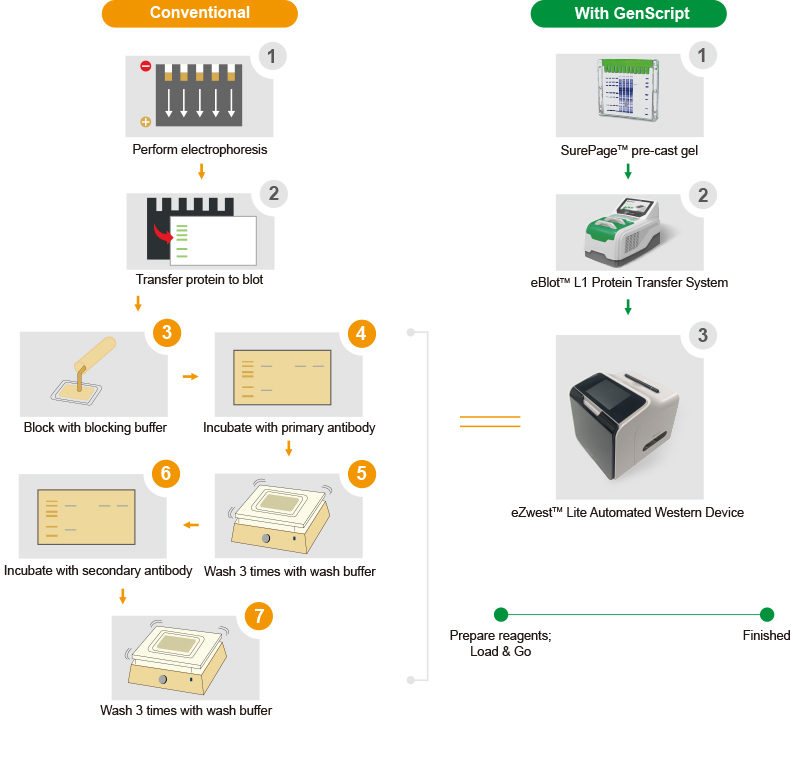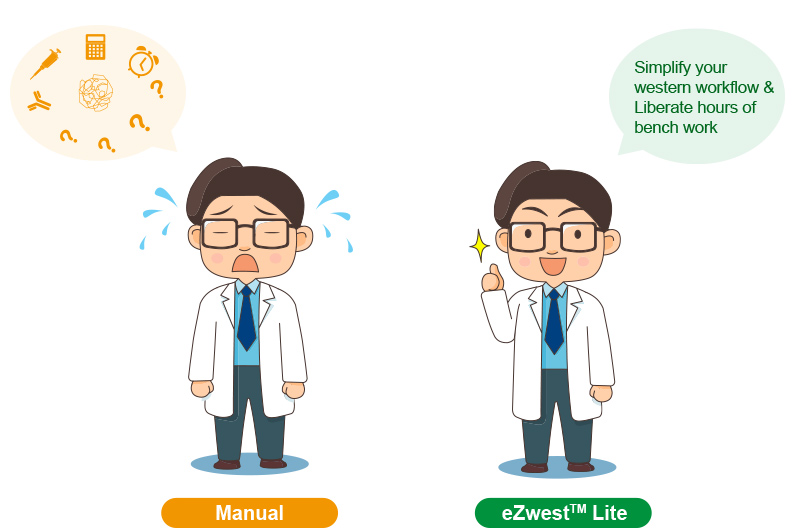 Results Comparison
EGFR

ConventionaleZwest™

β-actin (42KD)

ConventionaleZwest™
eZwest™ produces similar or better results compared to results from the conventional method. Additionally, eZwest™ delivers consistent and reproducible results every time.