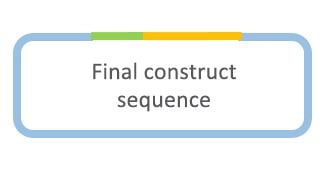 1. Prepare the DNA fragments with overlaps and the linearized vector for assembly.
2. Add DNA fragments and linearized vectors in the GenBuilder™ master mix. Mix well and incubate at 50°C for 15 minutes.
3. Transform assembly product into competent cells and plate on selective medium. Obtain colonies containing the assembled DNA.