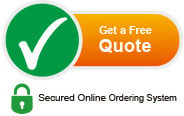 Applications of Gene Synthesis: Modifying Your Gene for Structure-Function Studies
Applications


Create synthetic gene variants
Perform structure-function analyses
Epigenetic modification for gene expression regulation
Prepare gene therapies
Diagnose tumors and modify embryonic development
Problems


Although we can also analyze the relationship between structure and function at the protein level, analysis at the genetic level has enormous potential. Researchers sometimes need to learn the structure-function differential of enzymes, receptors, and other molecules by performing genetic manipulations, such as epigenetic modification or point mutagenesis. Such studies are heavily dependent on precise and reliable gene modification, which can be very limited.
Our Solution


All these problems may be overcome through the use of high-quality gene modification technology, such as GenScript's proprietary gene synthesis. GenScript gene modification technology is based on advances in the understanding of gene synthesis, of the relationship between gene structure and function, and of geneotype and phenotype. With an extensive history of speedy and reliable gene synthesis, GenScript can help you design your own high-quality genes and cDNAs at highly competitive prices.
Our Advantages


Let GenScript's vast experience in gene modification and custom gene synthesis accelerate your research by providing you with high-quality genes tailored to your specific needs.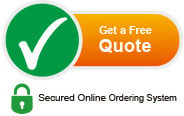 Quotations and Ordering
Our customer service representatives are available 24 hours Monday through Friday.
You may contact us anytime for assistance.
The products and services in this section are for Research Use Only. Not for use in human clinical diagnostics or therapeutics or in vitro diagnostic procedures.