Custom Molecular Cloning - GenEZ™
*(for non-U.S. distributors)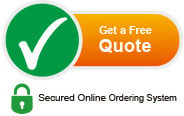 The new era of molecular cloning has arrived! No more PCR, no more gel purification, no more waiting anxiously for sequencing results and worrying that you'll have to repeat or troubleshoot your cloning strategy. With GenEZ™ Next-Generation Molecular Cloning service from GenScript, you can trade wet-lab work for Virtual Molecular Cloning and get back to focusing on your important experiments!

Custom Molecular Cloning Advantages
Choose from over 100 popular commercial vectors. download vector list (.xls)
Over 19,000 pre-synthesized ORF sequences ready to clone and ship
Receive 10 μg of plasmid DNA to use directly in your experiments with no need for transformation & plasmid prep.
Know that your clone is 100% sequence-perfect based on chromatograms included with delivery.
Easy online quotes and ordering - Request a quote now
Sequence

Specify the exact DNA sequence you want - up to 3kb.

Cloning Vector

Choose from a list of >100 popular vectors

Starting Price

$299/clone

Turnaround Time

13-22 business days
You already know the challenges you face with molecular cloning:
Time consuming

Typically it will take 5 days from end point PCR to sequencing, not to mention troubleshooting if it doesn't work the first time.

Uncertain outcome

Molecular cloning often fails, especially with sequences containing repeats or high GC content.

Cost of reagents and time

Polymerase, restriction enzymes, and ligases can be expensive, especially given their finite shelf-life
Your grant deadlines and publication goals mean that every hour you spend in the lab is valuable. The opportunity cost of the time you spend on routine work is higher than you may realize.
GenEZ™ offers a powerful Solution: virtual molecular cloning. GenScript understands that for busy scientists, molecular cloning is a means to an end. Let our experts handle the routine preparation of the clones you need so that you can focus on the experiments and scholarly activities that matter most for your career and the success of your entire research team. Request a quote now.
Price & Turnaround Time
Catalog No.

Length range

Price

Turnaround Time
( business days)

<=470bp

$299

13

471-750bp

$399

15

751-950bp

$449

15

951-1250bp

$549

15

1251-1700bp

$699

20

1701-2300bp

$849

22

2301-3000bp

$899

22
Delivery Specifications
10ug of lyophilized plasmid DNA (research grade)
Sequence chromatograms covering your gene (electronic)
Construct map for the plasmid (electronic)
Quality assurance certificate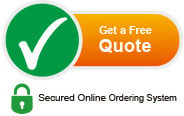 How to Order
Specify your sequence: Enter your desired DNA sequence into our secure online quotation portal.
Choose your desired vector and submit your quote request online. A technical account manager will contact you within 24 hours to confirm your order.
Ship an aliquot of the vector using the shipping label we provide.

Terms and Conditions
GenEZ™ supports direct cloning only into selected vectors. If you need cloning into a custom vector or a modified version of a commercial vector, please use SC1017 Gene Synthesis and Subcloning Bundle Service
If you need codon optimization or other sequence modifications, please use our other Gene Synthesis Services.
Customers are required to ship an aliquot of the vector to GenScript.
Our Ph.D.-level service representatives are available 24 hours a day, Monday through Friday, to assist you.