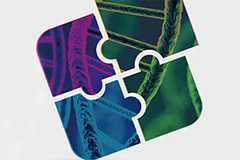 GenParts: The Reliable Gene Fragments Service
GenScript's GenParts Gene Fragments Service adds another reliable, versatile tool to our Molecular Biology Services Portfolio. GenParts are double-stranded gene fragments, or gene blocks, that can be used for a variety of research applications. In addition, GenScript's GenParts service ships your gene fragments both quickly and reliably, allowing you to dependably plan your research timelines around them. Our GenParts Gene Fragments Service can also be codon optimized, resulting in the highest expression levels available in any host system. These features make our GenParts Gene Fragments Service the ideal choice for a variety of synthetic biology applications and more!
The GenParts Service Advantage: Fast Delivery of High-Quality Gene Blocks
FAST AND RELIABLE Never miss an important deadline again!

NO SEQUENCE RESTRICTIONS We accept sequences of all complexities!

OUTSTANDING SERVICEResponsive, Ph.D.-level customer support!
Reliable Delivery Times Give You Gene Blocks When You Want Them
| Vendor | Promised Turnaround Time | Actual Turnaround Time |
| --- | --- | --- |
| Competitor #1 | 8 Business Days | 16 Business Days |
| Competitor #2 | 6 Business Days | 6 Business Days w/ a few at 13 Business Days |
| GenScript | 5 Business Days | 5 Business Days |
Compared to our competitors, GenScript is able to deliver your gene fragments within our promised timelines.
High Quality Gene Fragments
| Vendor | Cloning Success Rate | Mutation Rate |
| --- | --- | --- |
| Competitor #1 | 56% | 0.0278% |
| Competitor #2 | 68% | 0.0266% |
| GenScript | 83% | 0.0243% |
GenScript's GenParts Gene Fragments have the highest cloning success rate and lowest error rate when compared to our competitors.
Cloning Success Rate: % of clones that had the correct insert.
Mutation Rate: the rate at which random mutations are introduced into the gene fragment.
Additional GenParts Gene Blocks Service Advantages
No sequence restrictions: Even the most complex gene fragment sequences be accepted and synthesized immediately by our team. You will only be charged upon delivery of quality gene fragments.
Excellent Customer Service and Transparency: Our experienced Ph.D.-level project managers ensure that you are expertly informed on every step and process regarding your order.
Flexible and Versatile: Gene Fragments can easily be used either independently or reliably assembled into full length genes and pathways; fitting any major cloning protocol.
Economical: Starting at just $99 per gene fragment.
GenParts Gene Blocks: Biological Applications
Metabolic Pathway Assembly

Gene Variants

DNA Vaccines

Protein Studies/Enzyme Recognition

Virus/Disease Research

And More
GenParts Gene Blocks – SC1930

Length (bp)
Price
Turnaround Time
Request a quote /
Place an order for GenParts.
101-250
$99
3-4 days
251-500
$129
501-1000
$149
1001-1200
$209
5-6 days
1201-1600
$249
1601-2000
$299
GenParts Delivery Specifications
Tubes: lyophilized, 400ng in weight
QC: fragment length analysis

DNA Fragments Quality Details
Turnaround Details
Deliverable Details
GenParts Quotation and Ordering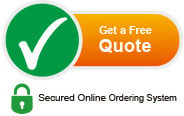 For quotation requests and questions about GenParts synthesis, you may contact us by phone, email, fax, or our secured online quotation system.