GenPlus Economy Gene Synthesis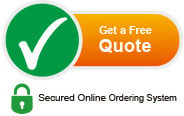 GenPlus Economy service offers low-cost gene synthesis starting at $0.23/bp for individually sequence-verified clonal DNA. By leveraging our next-generation gene synthesis technology, GenScript provides low-cost gene synthesis with no minimum order size. Our cost-effective chip-based platform makes it possible for every research lab to get custom synthetic genes at an industry-leading low price. The GenPlus platform was originally developed for high-throughput, low-cost gene synthesis, but has now been adapted to accommodate orders of any size.
Advantages
Lowest price in the market: Custom Gene Synthesis as low as $0.23/bp with no minimum order size. Institutional discounts and contract prices may apply. Please contact us for more details.
Cloning into any plasmid vector is available starting at $49/clone with VectorArk™ Cloning.
100% sequence accuracy guarantee. Each order is delivered with:


4 μg of lyophilized plasmid containing your gene insert (1 μg for low-copy plasmid) *
Sequence chromatograms covering each gene (electronic)
Construct map for the plasmid (electronic)
Quality assurance certificate

No order is too small or too big: GenPlus is the highest-throughput gene synthesis technology in the world, with over 100 million base pair synthesis capacity per month.
Price and Turnaround Time
GenPlus Economy Gene Synthesis
| Sequence Length | Price | Turnaround Time (business days) |
| --- | --- | --- |
| <431 bp | $99 | 15 |
| 431-1,500 bp | $0.23/bp | 18-20 |
| 1,501-3,000 bp | $0.23/bp | 20-22 |
| 3,001-5,000 bp | $0.26/bp | 25-33 |
| 5,001-6,000 bp | $0.29/bp | 35-40 |
| 6,001-8,000 bp | $0.29/bp | 40-45 |
* This price includes delivery in our standard pUC57 vector. Cloning into vectors other than pUC57 is available for $49/clone through VectorArk™ Cloning Service; simply ship an aliquot of any commercial or customized vector you wish us to archive for you for free. Institutional discounts and contract prices may apply.
+ If you need faster delivery, consider our standard Gene Synthesis or Express Gene Synthesis Services.
Applications
GenPlus Economy is an ideal tool for creating DNA constructs to use in:
Gene Regulation Studies, e.g. promoter-reporter constructs
Gene Functional Studies, e.g. over-expression and expressing naturally occurring variants or rationally designed mutants
Assaying protein levels or activity e.g. fusion proteins containing epitope tags for easier binding assays and immunoblotting
Any life science research project that requires customized DNA constructs synthesized in a budget-friendly manner, including Cell Biology, Plant Biology, Structural Biology, Neuroscience, Cancer Biology, Vaccine Development, and more.
Quotes and Ordering Process
Orders can be placed by phone, email, or fax with a formal PO (Purchase Order) or credit card.
Our global team of Ph.D.-level gene service representatives are available 24 hours a day, Monday through Friday by email or phone (1-732-885-9188). We can help manage your projects from sequence design, optimization, synthesis, cloning and beyond without any additional charges (certain Terms and Conditions Apply).
Custom project details are kept strictly confidential, with all intellectual property rights belonging to the client. GenScript does not claim any rights to specialized synthetic or OptimumGene codon-optimized genes.