GLP-Compliant Bioprocess Services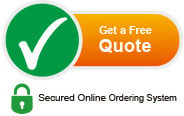 Compliance to Good Laboratory Practice (GLP) is of fundamental importance and necessity in the investigations of the safety and efficacy of drug candidates. Therefore, GLP is widely used in the non-clinical research phase as a quality control system, to ensure the consistency, reliability, reproducibility, quality, and integrity of safety and efficacy tests.
GenScript provides GLP-Compliant bioprocess services to produce recombinant proteins and therapeutic antibodies that supply your in vivo studies, helping you smoothly integrate your results for manufacturing and regulatory application.
Our dedicated efforts include
GLP-compliant procedures and well-defined deliverables
Dedicated project team: GLP-knowledgeable and experienced
Continuous evaluation and improvement
Maintenance control: Facility and equipments are properly installed, maintained and operated
Material control: Receiving and handling of raw materials; releasing, labeling, packaging and shipping of deliverables
Production and process control
Service Overview
Service
GLP-Compliant Transient Protein Expression Service
GLP-Compliant Research Cell Line-Standard Package
GLP-Compliant Stable Cell Line-Production Level
GLP-Compliant Process Development
Quotations and Ordering
To request a quotation, please fill in the Quotation Form and send it to us by email or fax. Download the Quotation Form in following list:

For mammalian transient gene expression and protein production service, please download the .


For mammalian stable R&D cell line development service, please download the .


For mammalian stable production cell line development service, please download the .



To order, please send the completed Quotation Form to us by email or fax with a formal PO (Purchase Order) or credit card information. You can also submit PO/credit card information by phone or via our secure online messaging system.

If submitting samples, please mail them together with a hard copy of the completed Quotation/Order Form to: Bioprocess Services, GenScript, 860 Centennial Avenue., Piscataway, NJ 08854, US.
Our customer service representatives are available 24 hours a day, Monday through Friday to assist you.