GLP-Level Baculovirus-Insect Protein Services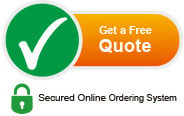 Good Laboratory Practice (GLP) refers to a quality system of management controls for clinical and non-clinical research experiments. In other words, GLP is a mechanism established in place, to ensure uniformity, consistency, reliability, reproducibility, quality and integrity of each project.
GenScript provides GLP-compliant Baculovirus-Insect Protein services to produce baculovirus and/or recombinant proteins at customers' request. GenScript sets the most stringent rules and standards for testing facility management, study director, and quality assurance for GLP-compliant projects.
GLP-compliant services will (1) provide assurance of identity and quality of all deliverables; (2) ensure that correct procedures have been followed; (3) provide sufficient documentation and traceability.
Experience & Facilities
Identity and quality assurance of all deliverables
Dedicated project team: GLP-knowledgeable and experienced scientists
Specific Study Director (SD) manages all steps of the project from initial project planning to sample delivery
Comprehensive Standard Operating Procedures (SOPs) from ordering to delivery
QA management to ensure quality and integrity of the study
Delivery of a comprehensive final report
Materials and experimental procedures
Quality assurance (QA) statement
Brief study-based inspection records
Communication and amendment records
Data archive management
Original samples
Copy of the final protocol and amendments
All raw data
Computer-generated data
Study correspondence
Statistical records
Copy of the final report
Original signed protocol, Original signed report, the study correspondence and all raw data captured on durable media
Quotations and Ordering
To request a quotation, please fill in the Quotation Form and send it to us by email or fax. Download the Quotation Form in following list:

To order, please send the completed Quotation Form to us by email or fax with a formal PO (Purchase Order) or credit card information. You can also submit PO/credit card information by phone or via our secure online messaging system.

If submitting samples, please mail them together with a hard copy of the completed Quotation/Order Form to: Protein Services, GenScript, 860 Centennial Avenue., Piscataway, NJ 08854, US.

For questions, or to inquire about the status of your order contact us by email, phone, fax or via our secure online messaging system.
Our customer service representatives are available 24 hours a day, Monday through Friday, to assist you.