GPCR Targets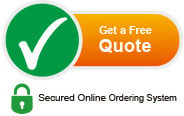 GPCRs, also known as G protein-coupled receptors, have a central role in physiology and disease and represent the most productive drug targets. GPCR is the largest known category of molecular targets with verified therapeutic value, with ~40% of approved drugs based on GPCR targets.
Screening and profiling is an essential tool to select drug candidates in GPCR drug discovery. We have developed multiple platforms to speed up your GPCR drug discovery.
Key Feature
Multiple assay formats on GPCRs
Pre-defined GPCR panel or customized GPCR panel
Customized GPCR stable cell line generation
High QC standards with attractive price
Rapid turnaround time
A team with years' experiences in serving customers
GPCR Targets Screening Platforms
In GPCR drug discovery, calcium mobilization assay is the most widely used functional assay for implementation of GPCR drug discovery. The assay is applicable for Gαq-coupled GPCRs whose signaling pathway induces the calcium release from its intracellular stores. However, this assay can't be applied to Gαi/Gαs-coupled GPCRs which do not involve intracellular calcium release.

To address this problem, we co-expressed Gαi/Gαs-coupled GPCRs with chimeric or promiscuous Gα proteins. The co-expression allows us to develop a high throughput screening through monitoring the intracellular calcium mobilization. In addition, we offer cAMP production and Luciferase reporter assays as alternative solutions.

G-protein independent binding assays are preferred methods in assaying GPCR activation especially in primary screening. Utilizing high-expression GPCR stable cell lines, we offer cell membrane preparations validated by receptor binding assays.

With large-scale cell culture capabilities, we also offer custom membrane preparation services upon your specifications.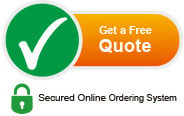 Quotation and Ordering
Please contact us mentioning "Discovery Biology", our customer service representatives are available 24 hours a day, Monday through Friday to assist you with Form preparation.