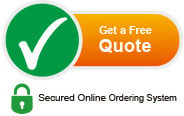 High Throughput Gene to Antibody Production
High throughput (HTP) gene to antibody production provides the most cost effective option for small-scale recombinant antibodies. This popular service combines GenScript's expertise in high-throughput gene synthesis with a proprietary transient antibody expression technology to produce high quality recombinant antibodies for both therapeutic antibody drug candidates and reagent antibodies.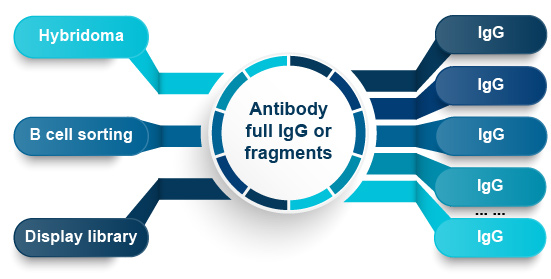 Express hundreds of recombinant antibodies at once, starting from gene synthesis
Fast delivery of supernatant or purified antibodies for your screening project

Customized service such as Bispecific Antibodies (BsAbs) are also offered at GenScript. BsAbs are antibodies that can simultaneously bind two separate and unique antigens (or different epitopes of the same antigen). GenScript's recombinant BsAb HTP expression service is embedded with High Density HD system, which ensure a high expression level and the automation equipment allow us to minimize lot-to-lot variation.
Examples of antibody sequences accepted: variable region sequenced from hybridoma, hits (Fab or scFv) selected from display library based method, sequences from single B cell and/or repertoire analysis via next generation sequencing (NGS), and many more.
High Throughput Gene to Antibody Production: Features
Fast Delivery

13-18 BD from gene synthesis to
delivery (standard package)

Flexible Options

Fabs, scFv, VHH, or other
fragments fused with Fc

Cost Effective

One-stop solution with an
Economy option available
High Throughput Gene to Antibody Production: Workflow

Recombinant Antibody Production-Related Services
Not what you are looking for?
Discover the benefits of recombinant antibodies »
Quotation and Ordering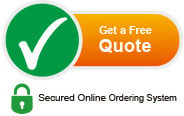 Our customer service representatives are available 24 hours Monday through Friday. You may contact us anytime for assistance. Orders can be placed online, over the phone, by email or fax. Please have your payment information (credit card, purchase order or bank information) ready.
 

 

Phone:

1-877-436-7274 (Toll-Free);

1-732-885-9188

 

Fax: 1-732-210-0262