Economy option and HTP expression in 24-well plate format now available! New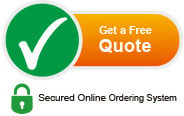 High throughput (HTP) gene antibody production provides the most cost effective option for small-scale full-length recombinant antibodies, where you may choose either supernatant or purified antibodies (ug to mg level). From customer-supplied antibody sequences to final deliverables, HTP antibody production projects take as short as 18 business days (standard packages)! There is no additional set-up fee, and the cost of gene synthesis is waived.
This popular service combines GenScript's expertise in high-throughput gene synthesis with a proprietary transient antibody expression technology to produce high quality recombinant antibodies for both therapeutic antibody drug candidates and reagent antibodies.
Examples of antibody sequences accepted: variable region sequenced from hybridoma, hits (Fab or scFv) selected from display library based method, sequences from single B cell and/or repertoire analysis via next generation sequencing (NGS), and many more.
HTP Gene to Antibody Production Features
Fastest Turnaround Time in the Industry

Express delivery of your antibodies in just 18 business days*!* For standard package, excluding shipping time, subject to administrative process

Flexible Options for Testing Recombinant Antibodies

Multiple formats (Fc.fusion fragments) for expression; Flexible optional QCs. Now available in 24-well expression format! New!

Cost Effective Option for your Investment

One-stop solution: From gene synthesis to purified recombinant antibody. An Economy option is available! New!
HTP Gene to Antibody Production
Recombinant Antibody Production-Related Services
Not what you are looking for?
Discover the benefits of recombinant antibodies »

Our customer service repsentatives are available 24 hours a day, Monday through Friday, to assist you.